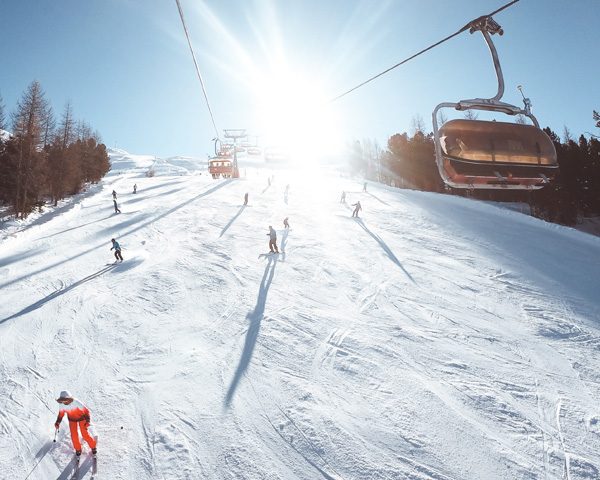 SKI AREA MOTTOLINO
Mottolino Fun Mountain is much more than just a ski area.
It is a mountain of fun that translates into many small but significant numbers.
There are 7 ski lifts serving a total of 27 ski slops, prepared every night by 12 snowcats
and divided as follows: 6 blue slopes (simple), 16 red slopes (intermediate)
and 5 black slopes, for the more experienced.
For beginners there is a high-altitude school camp, where you can learn how to ski while enjoying the beauty of the snowy peaks, while for those who want something different from the usual slopes, there are 6 fun areas available.
Snowpark lovers have 4 lines of jumps and over 60 obstacles of various kinds available.
GUARANTEED FUN
5 are the months of winter season to spend in our company for at least 150 days of opening of the lifts.
The safety of snow-covered slopes is guaranteed not only by the 1816 m altitude of Livigno,
but also by a modern artificial snow system consisting of 110 cannons and rods.
Good food lovers can count on 2 mountain restaurants with 8 different types of service, not to mention the offer
of our après ski Kosmo, at the start of the Mottolino gondola, which mixes the tastes of 3 different cuisines
for an international menu worthy of a break and endless hours of good music and fun.
Continue browsing all the sections to discover all the details of Livigno's Fun Mountain!
Discover in the sections dedicated, more details on the Mottolino slopes and lifts or take a look at our webcam
to see the current situation.