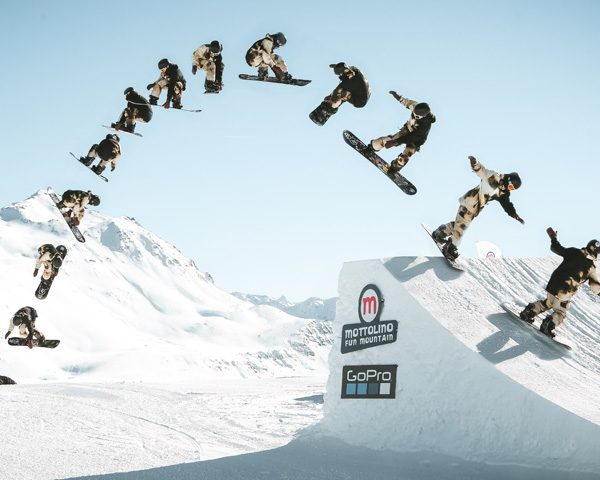 SNOWPARK MOTTOLINO
CLICK HERE FOR UPDATES ON OPEN STRUCTURES AND LINES
For over 15 years, Mottolino has been recognized as the best snow park in Italy and among the firsts in Europe. The park, composed of an incredible number of structures arranged over a length of 800 meters, every year is the stage for international shootings and training ground for the strongest European freeskiers and snowboarders.
Mottolino has always believed in young and avant-garde sports, establishing itself in the world of snowboarding and freestyle since the end of the 1990s, creating one of the first snow parks in Italy.
Over the years it has received numerous awards nationally and internationally,
establishing itself for a long time as the best snowpark in Italy and among the firsts in Europe. The destination of not only the most famous snowboarders but also of the main European freeskiers who with their double-pointed skis give show every day on the thrilling jumps of the park.