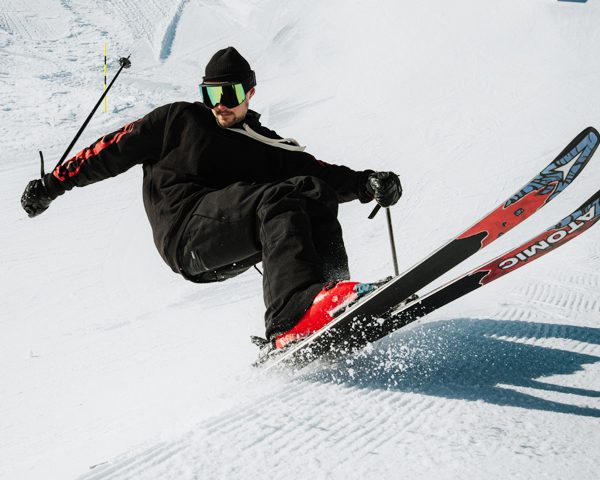 FUN AREAS FOR ADULTS AND CHILDREN
Looking for new experiences on the snow? Skiing in Livigno means pushing the limits to innovative fun frontiers in the Mottolino Ski Area's Fun Areas designed to offer alternatives to traditional downhill skiing. They are located all the way along the mountain side and are free to use. The fun is guaranteed for both adults and children. Just make sure that you have the required expertise because some of them require good mastery of the skiing fundamentals.
Freeride Cross: a high-thrill route inside our Snowpark where you can race your friends on parabolic turns and lateral jumps;
Natural pipe: a natural structure accessible from any point of the Sponda and Sponda Fis slopes, ideal for anyone wanting to try their hand at new ski and snowboard trends;
Natural moguls: natural humps near the Valfin ski lift, to put your legs to the test. This part of the Fun Area requires good base skills and a certain experience of the snow. Otherwise your knees will pay a high price at the end of the run!Take a closer look at our Fun Areas, choose your starting point and have fun with your friends!