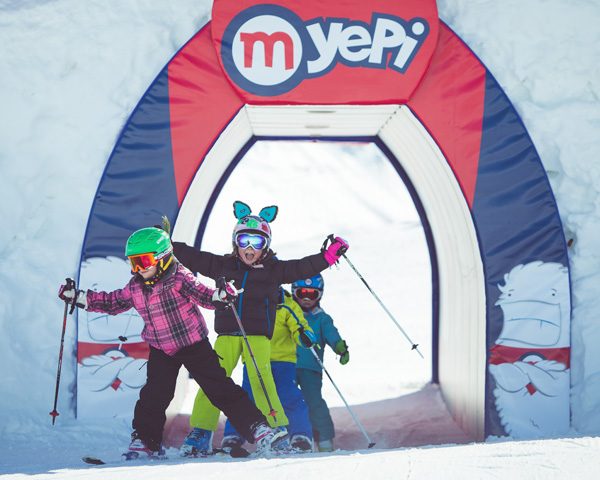 YEPI ROUTE
Want to spend a fun day on the snow with your children?
Spotting the best ski runs for children is essential to spend a pleasant day skiing. If we can find ski runs suitable for them, your day will only be a sequence of wonderful emotions for you and your children!
The Yepi area is one of the best ski runs for children in Livigno
and is divided into the Yepi Area and the S line:

The Yepi area, with its facilities and attractions, aims at making learning to ski fun for children so that they can improve their confidence more and more every day.

The S area includes small facilities for beginners who want to learn how to jump and handle their bodies in the air.
Yepi, the best ski run for children (but not only) in Livigno.
Find the following facilities in the Yepi area:
1 tunnel
7 swivel hands
1 aeroplane
3 boxes
The S area offers a succession of jumps and facilities, such as:
4 S kickers of increasing sizes
3 boxes for different levels (beginners, intermediate, advanced)
What are you waiting for? Discover the Yepi area and the coolest ski run for children in Livigno!