FOOD & FUN

Check out Mottolino's Food&Fun offers, designed with an eye to everyone's needs, both adults and children!
Our goal is to differentiate the food services in all our three restaurants with diverse solutions to suit all needs, maintaining high product quality at all times. A fun component is added to this which contributes to making your days even more enjoyable with music, dance and play areas for children. In addition, as they are situated in a strategic position both in the valley and up high, our dining options are also especially convenient for people coming on foot!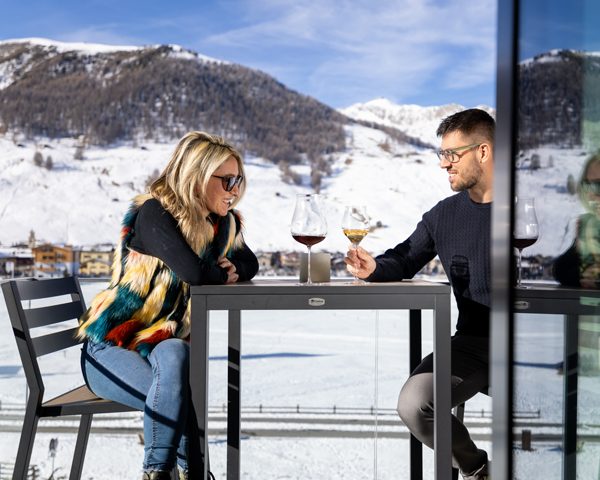 IN THE VALLEY

At the Mottolino lower cable car station, the Kosmo Taste the Mountain restaurant focuses on mountain products with a cuisine based on local, seasonal ingredients. Open for both lunch and dinner: it's just a stone's throw from the town centre and easy to get to both from the ski slopes and on foot.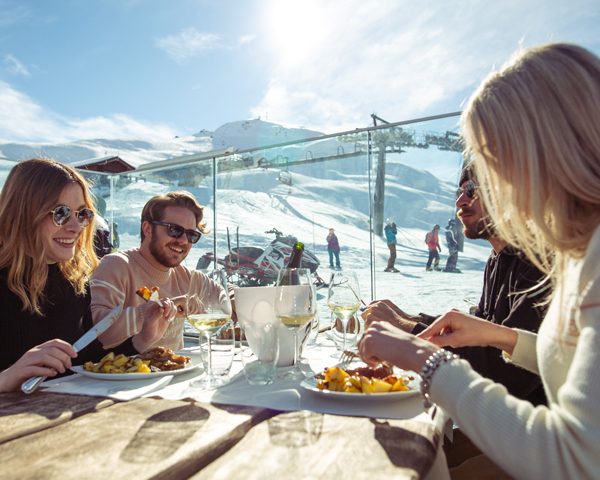 AT HIGH ALTITUDE

our huts have a wide range of food including sandwiches, pizzas, pasta, a self-service restaurant and much more. The fun component includes the Freak'n Tonic music and dance group and a DJ set as well as play areas for children. M'Eating Point Mountain Hut is at the Mottolino upper cable car station, near the Yepi Lift, while the Teola Pianoni Bassi chair lift takes you directly to the top of the Mottolino cable car Camanel di Planon. The hut's opening hours are the same as the ski lift's. In addition, Camanel stays open on Thursday evenings for high-altitude dinners and a fun return journey on a snowcat.