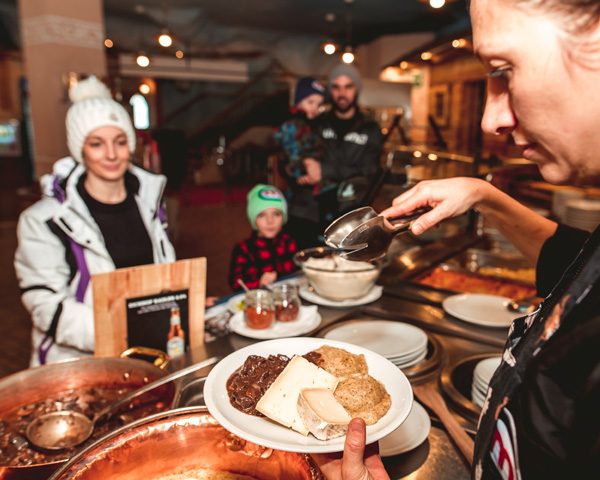 FOOD & DRINKS AT MOTTOLINO

For us in Mottolino the food area is not a "more" but an "of which", of your experience
on the snow in our ski area. For this reason, we aim to offer you the best in respect
of your needs, and for this reason we have decided to differentiate our offers in all three
of our catering points.
Italian character of the kitchen: which translates into the care of the dishes and the quality of the ingredients;
multiplicity of the offer: that is, so much variety available for you, so that you can eat something different every day;
location / facilities: in one way or another there will always be a reason why you can "wow" once you enter one of our shelters. Whether it's the structure or the layout, whether it's the services or the view from each, you'll always have a reason to be amazed.