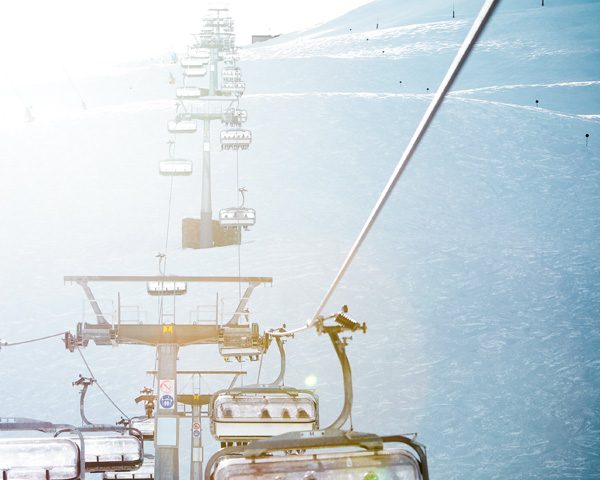 NATURAL MOGULS
Test your skills on the natural moguls in our Fun Area near the Valfin Monte Neve lift, between the Scoiattolo and Paradisin ski slopes! The conformation of this part of the Mottolino Ski Area is unusual and when it snows humps of various sizes develop. We've decided to leave it that way to give you an alternative decent in a further Fun Area.
Skiing through moguls is great fun for everyone, both beginners and experts. It requires good base technique and reasonable fitness or you will be exhausted before you get past the initial descent. The technique needed for moguls is very different from slope skiing. It is your legs which absorb most of the shock and they are in front of your torso, which must be straight. You need to look well ahead so that you can see the route and what's coming next. Lastly, it is also very important to be decisive in getting your poles onto the snow before the next mogul comes up.
And once you've got to the bottom of our Fun Area? Simple. Just take the Valfin ski lift back up and start all over again!