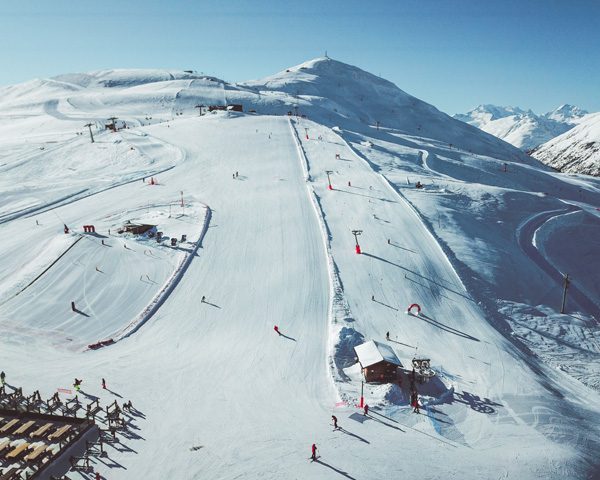 SKI SCHOOL CAMP
The Mottolino ski school Camp is different from all the others because it is located
at high altitude, at 2300 m above sea level.
It has a very gentle slope that is perfect for learning how to ski and snowboard, but thanks
to its altitude it allows beginners to experience something amplified by the sight of the most beautiful peaks of the Italian Alps.
It also has the advantage of being near the M'Eating Point restaurant, so that even those without skies can find a place to stay during the lesson.
It can be accessed from the  Easy Lift system, after reaching the altitude with the Mottolino Gondola.