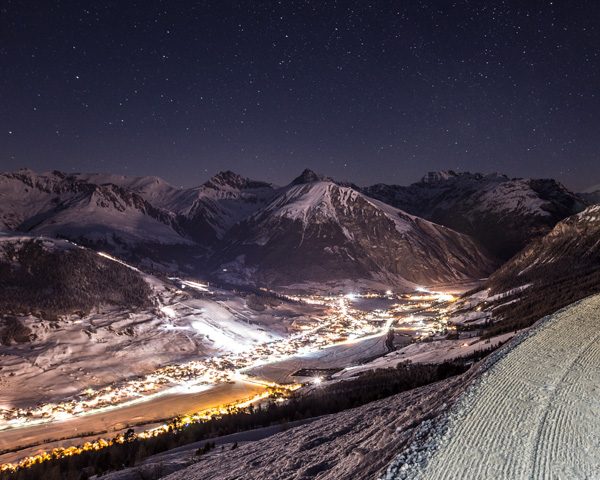 LIVIGNO FEEL THE ALPS
Livigno is a tourist resort in the Italian Alps, located at 1816 m above sea level.
It has had extraordinary economic growth, which in the last 50 years has taken it from
a country of farmers and peasants to a reference destination for outdoor sports lovers.
It is impossible to think that until a little over 50 years ago the country had to undergo the climatic conditions that today make it so attractive for the thousands of tourists who populate it every year, every season.
Yet the snow could isolate the valley for days, weeks, even months. The only foreigners who passed through the country were the doctor, some officials, the priest.
But very few tourists, who in the 1960s could count on 6 hotels,
very different from those we know today.

THEN THINGS CHANGED:
The inhabitants of so special this valley, also called "Little Tibet" due to its particular conformation and its unique characteristics, have begun to transform that uneasy condition into an opportunity.
The first ski lifts were born and together with these also new hotel structures, then shops, bars, entertainment venues.
Today we can look at that past with gratitude, because this difficult land has given us a solid and vigorous temper.
We love our territory and we live it with the awareness of how it has changed our destiny.