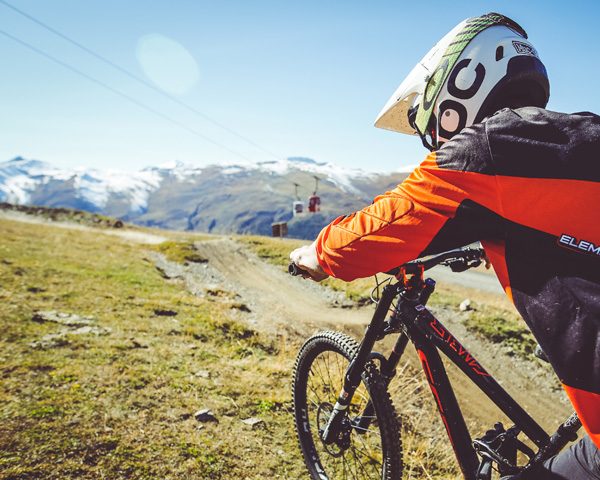 LIVIGNO IN SUMMER
On the most beautiful days the blue sky contrasts with the bright green of the meadows covered with yellow flowers, which seem to be spread out like a carpet. Some still white tops leave us only with the memory of the winter season, but being able to get up there and touch the snow with hand, gives us a feeling of strength and power, as if we came into contact with a rare and precious element.
Summer in Livigno is not only this: in the years man and nature have found the right compromise and the old paths once used only by shepherds are now paths for bikers and pedestrians, looking for fun and entertainment. The mountain with its slow and natural rhythms accompanies sports activities of all kinds, allowing tourists to experience every element of it: stones and roots for bikers, fresh water for walkers and swimmers, land for hikers and runners.
A new mountain that offers its gentle slopes for a man who, more and more,
needs its contact to find a healthy balance.
THE ACTIVITIES WE RECOMMEND
BASED ON THE NATURAL ELEMENT YOU PREFER:

Stones and roots
They are the natural obstacles preferred by those who appreciate adrenaline disciplines like downhill and gravity,
the elements that pushes a man to challenge himself to reach new abilities. There are plenty of them on the more technical paths of the Mottolino bikepark.
They can also be found along some pedestrian paths, in the mid-high mountains, in areas where angry nature has uprooted some trees, or in woods that seem to host magical creatures.
Water
In its natural state, water in summer in Livigno is offered to man in various ways: you find it along the paths while it flows in powerful waterfalls, or in small but cool streams that quench your thirst during long walks. It is the perfect companion for navigation activities on the lake: in pedal boats with the family or for strenuous trips in the sup and canoe. An ally for fun. And if you really can't resist its solid state, it is up to you to walk long and steep paths to the feet of some snowfields
Land
The perfect ally for those who love running: it cushions the hits, and with the right footwear, it allows you to enjoy to the maximum the benefits of the simplest sporting activity of the summer season. It is also the basic element in high-altitude bike tours to discover unexplored places, light years away from everyday life, made more accessible by the technological evolution of E-bikes..
Wood
One of the most famous natural element, man's companion since always and for all daily activities.
Living wood in your summer holiday in Livigno does not simply mean walking in the woods after a rainy day to get excited by its smell, but also climbing plants, and letting yourself go along the suspended paths of the Larix Park adventure park, inside of which trunks and trees are companions of days full of fun.