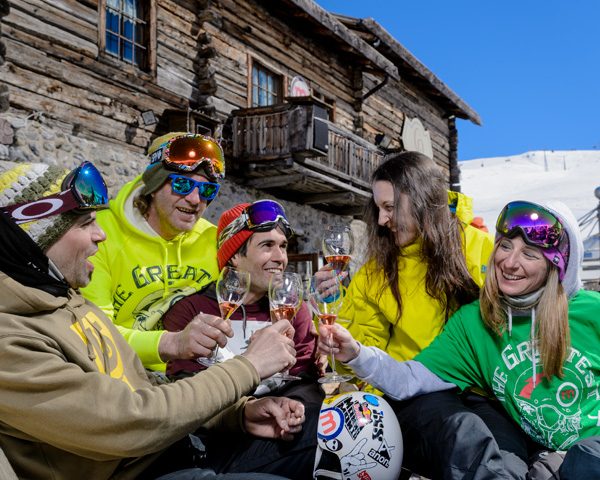 YOUNG PEOPLE
Approach your days on skis with a smile on your face, without expecting to do miles and miles of slopes but with the sole intention of having fun and relaxing.

Your very "easy" mood makes us think that you are young, regardless of what your identity card says. With this approach of yours, you can enjoy all the opportunities that arise before you and the countless activities that we offer you during the season.

In many cases we know each other in person, or we recognize you because you proudly show off a piece of our clothing collection.

At Mottolino you are at home and you would hardly need our advice because you are already informed about everything, but we try to do anything to amaze you.