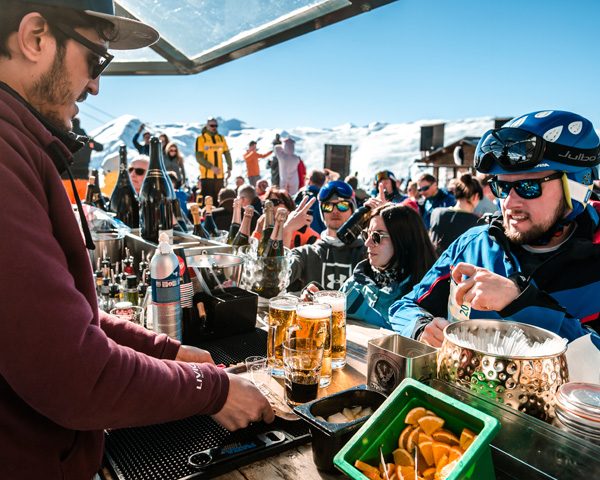 FOOD & DRINKS AT HIGH ALTITUDE

Eating at high altitude in the Mottolino ski area is a guarantee in many respects!

Opening times equal to those of the systems: our shelters open together with the ski lifts. For you able to access the services at any time: cafeteria, bar, sandwich shop.
The restaurants and the self-service are open during the "standard" lunch break times;
Variety of the offer: a sandwich on thego, a refined lunch, a good plate of pasta.
Every day you may want something different. 
Access also to pedestrians: if you are on vacation in the company of someone who does not ski, you can still get yourself up to the top and share your lunch break. In fact, both
of our shelters can be reached by feet via the ski lifts;
Not only catering: find out in the section dedicated to huts what other services are available for you!
M'EATING POINT 

The M'Eating Point hut is located at the arrival of the Mottolino gondola 1 and can be reached both on skis and by feet. Its offer includes both food and some precious complementary services:
The food offer is as follows:
Bar: for morning breaks, breakfasts or snacks;
Self-service: a practical solution for all families, a wide range of appetizers, main and second courses ready to optimize the queue and facilitate the choice;
Luciano's Alpine Restaurant
Sandwich shop: the fastest solution for a break at any time;
The complementary services are:
Outdoor play area: dedicated to children who want to take a break during a ski day or those who go up by feet,
the outdoor play area is equipped with many fun inflatables for safe descents in the dedicated area just outside the M'Eating Point hut;
School camp: to learn how to ski at 2500m altitude on simple grounds!
.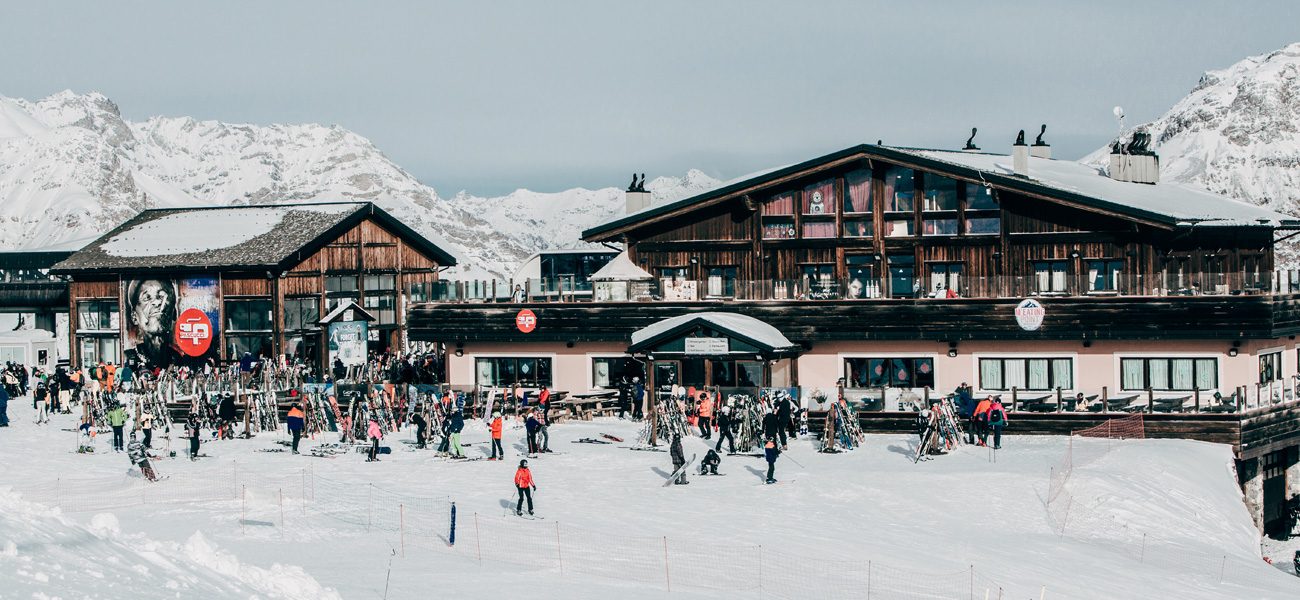 CAMANEL DI PLANON 

The Camanel di Planon is the pearl among the mountain huts in Livigno. It is located at the arrival of the chairlift
No. 1 Teola Pianoni Bassi and can be reached by feet or on skis.
It is designed for a young target who wants to have fun: that's why we can divide the offer into food and fun!
Internal bar: open from the beginning to end of the day, for a first charge of energy;
Food Corner: a fast but tasty offer. Great sandwiches and hot dishes, including the cockerel with potatoes, lasagna and goulash. For a delicious lunch without too many pretensions;
Pasta House: the queen of Italian cuisine has a dedicated restaurant. The only express pasta service at high altitude;
Outdoor bar: open from mid-morning and perfect for an aperitif with your friends!
Fun offer:
Lounge area: braziers and chaises longues for a reserved area where you can relax and enjoy the sun rays at high altitude;
Outside terrace: you find yourself sitting in the middle of the ski area to enjoy the panorama of the Italian Alps,
read a book, drink a coffee: what else could you ask from a mountain holiday?
Dj Set: live music every day at lunch time to accompany cheerful drinks in company;
Dinners at high altitude: every Thursday starting from the second week of January, at Camanel it is possible to have dinner at high altitude for a priceless experience. Ascent by chairlift or snowmobile, typical dinner based on local dishes and descent with snowmobile.

All with a cheerful dose of fun!