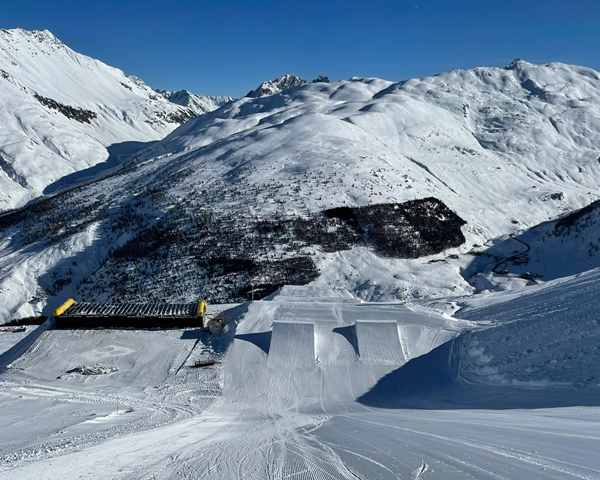 SNOWPARK UPDATES 2020

Since Saturday 19 December the snowpark Mottolino has opened its doors to allow athletes to train on our facilities for the winter competitions. The Snowpark offers all teams, both XL and L lines complete, the first with 3 Kickers and the second with 2.
In addition, there are also 4 rails at the end of the XL line. A double-kink, a Plug Flat-down, a Downrail and an S-rail. And soon, as many will be added at the top of the Park.
By the end of December the Big Air Landing will also be available, the only facility able to offer the opportunity to test new tricks first on the inflatable and then directly on the park.

o access the park, however, it is essential to respect the rules imposed by the Fisi,
therefore it will be necessary that the team of freeski, the ski club or the federation through the legal representative to apply for the access.
For more specific information you can contact us at:
[email protected]
Take a look at our
webcam
to see the current situation.
The XL Line includes 3 Kickers with different sizes. The first measures 18 meters, the second 22 meters and the third 18 meters in step-up.
Line L includes 2 Kickers. The first has a size of 14 meters and the second of 15 meters.
The Big Air Landing ground is being prepared.