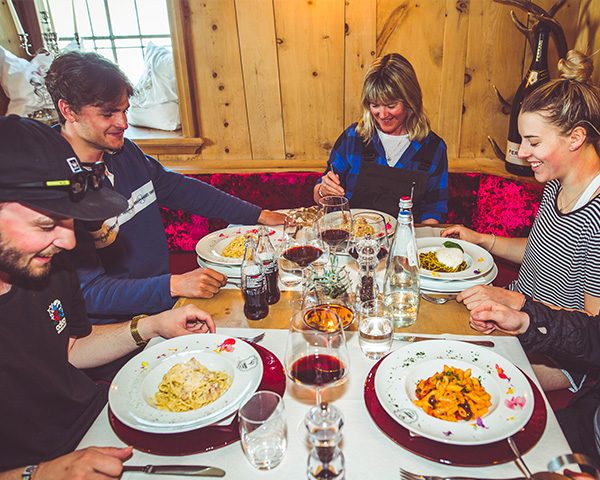 HIGH ALTITUDE LUNCH
Have lunch at a high altitude in one of the mountain cottages of the Mottolino ski area.
The experience is particularly recommended for those who do not ski, but would like to immerse themselves in the Livigno winter setting whilst delighting their taste buds.
If you have never tried skiing before, or if you are taking the day off from the slopes and you'd like to taste the delicacies that our mountain cottages offer, we invite you to have a high altitude lunch with us.
A gondola lift will take you up to 2,400 meters, to the M'Eating Point, where you'll find Luciano's restaurant, with a very special and sophisticated a la carte menu.
If, instead, you'd like to experience the thrill of the chairlift to reach a typical Livigno cottage, we suggest going to the Camanel di Planon, one of Livigno's finest spots, which offers a breathtaking panoramic terrace overlooking our valley.