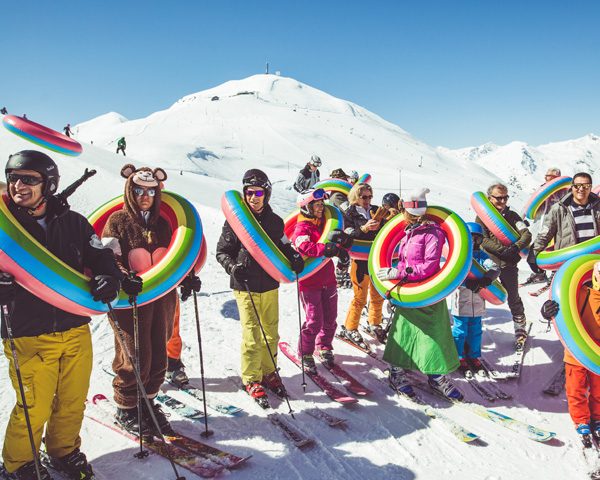 IN GROUP
Traveling in a group is an opportunity to share emotions, passions and fun.
It is choosing to be together with other people, to tell stories, to confront others.
Watch the same panorama with multiple eyes, take a descent with multiple legs,
overcome your limitations with the others.
The mountain in winter offers you a thousand opportunities to stay in the company of your friends: on the lifts, in the shelters, making experiences with broad added value that you cannot find elsewhere.
Do you have a special occasion to celebrate? Do you want to organize something unique? Trust us, we will create a tailor-made proposal for you!