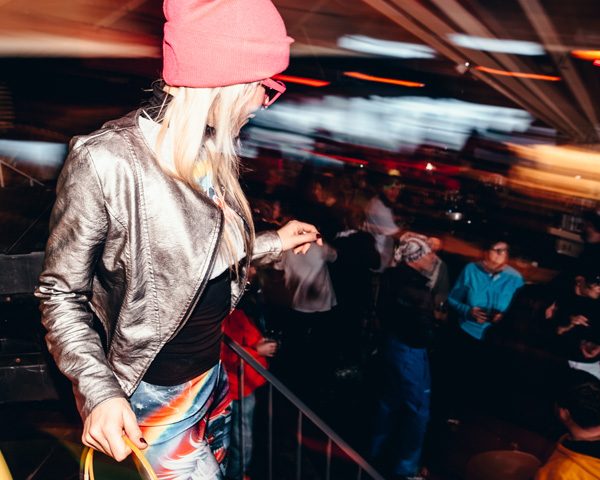 APRES SKI IN MOTTOLINO LIVIGNO

The Kosmo is the reference après ski of the Mottolino ski area, but also of Livigno.
It is a historical place that in recent years has changed its name, becoming today
a lively and dynamic reality. What sets it apart from others?
entertainment: dancers, dj sets, performers. The stage of Kosmo will surprise you
with weekly shows to give you something more to live in company;
the umbrella: why close yourself up in a room when you can be outside, sheltered
by a maxi umbrella, to dance and still have fun with your ski boots?
internal area and outdoor area: are you a party type? you can use the umbrella bar
and unleash youself with music under the console. Do you prefer to chat over a beer
with your friends? you can sit and order a drink at the indoor bar, where the music is lower but the atmosphere remains fun;
VIP area: do you have a special occasion to celebrate? Reserve a place in the VIP area, where you can sit comfortably with your friends, order from a selected card of sparkling wines, champagne and high quality alcoholic drinks, accompaned by delicious fresh fruit.