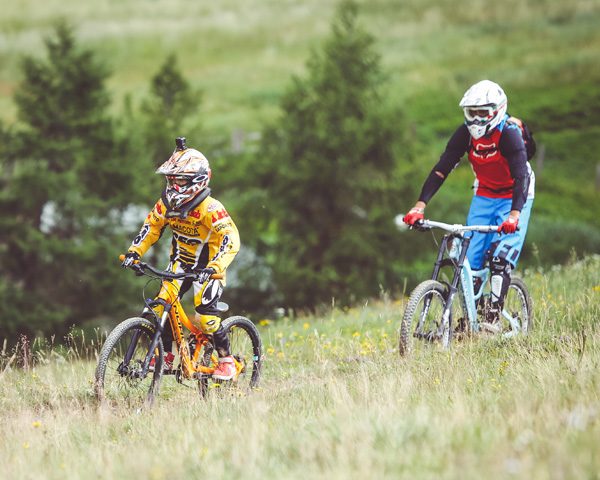 ALL THE BLUE PATHS OF MOTTOLINO BIKE PARK
Flow Trails are fast and flowing paths. The Tech Trails are more technical trails with more natural obstacles.
Open

Closed




11 • TAKE IT EASY
TRAIL: BLUE – FLOW
Lenght: 4.400 m – Slope: 11,3%
Streamlined in the first part, with some bumps. From the third kilometer the path is restricted and enters the woods. Even more fun due to the presence of a couple of roots. Recommended for the first round of the day and suitable for beginners.





14 • ENDURO NATURAL TRAIL
TRAIL: BLUE/RED – FLOW
Lenght: 5.600 m – Slope: 9,9%
Path suitable for those who want to take the first steps into the downhill and practice with Enduro bikes as well.




1 • FLOW LINE


TRAIL: BLUE/RED – FLOW


Lenght:

2.500 m –

Slope:

11,4%
Fast and streamlined track with tall parabolic, jumps of different measures.



12 • EAS23
TRAIL: BLUE/RED – FLOW
Lenght: 4.200 m – Slope: 9,4%
Built in 2014, it is a very streamlined path, fast for the more expert and secure for the beginners thanks to the average slope of 6%. The track is currently about 4,300 meters long and, starting from the arrival of the Mottolino gondola, it winds under the same system reaching the flyover of the central runway of Mottolino, from that point, through a connection you can continue until you reach the north shore area in the final part of the bike park.