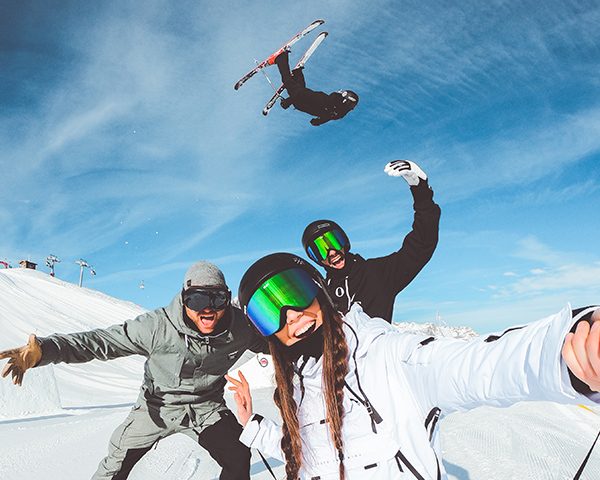 LIVIGNO SKI SEASON OPENING

Are you ready for another incredible season on Livigno's most amazing ski runs?
Livigno will open its facilities on Saturday 30 November. Plan your first day on the snow to kick off another season that is going to be super Fun!
The Mottolino team is working hard to get Livigno's ski runs ready for the upcoming season. You'll be surprised!
Youngsters and families are going to love the new Yepi chairlift, which connects Passo Eira to M'Eating Point. The new facility is perfect for beginners who want to enjoy the ski runs while relaxing and feeling safe.
But there's room for more! From the upcoming season, all skiing enthusiasts will find a new option to enjoy the amazing slopes just above the Camanel di Planon lodge. The former Pemont ski-lift will be moved near the lodge, which will become the place where all the buzz happens!
Even the snowpark shaper team is already focused on the winter, hoping for cold temperatures and great snowfalls. Mottolino will kick off the season with a few facilities and lines even for freestyle skiing and snowboarding enthusiasts. Freestylers, follow us on our social media to be always up-to-date with the latest news from the snowpark!
From the upcoming winter, you can go around with even more pro-riders. The Mottolino team has opened the doors to athletes such as James Woods – the freestyle skier winner at the X Games – and Anton Bosch, the famous snowboarder. Both Woods and Bosh, together with Ian Rocca – the local rider – will bring the Mottolino snowpark's name around Europe and beyond.
Don't forget that fun at Mottolino is not just about snow. It's about delicious food too. From 30 November, you can taste our delicacies and new menus at our lodges. First at the Camanel and then, when your day on the snow is over,
at Kosmo. The best parties and après-ski in Livigno are waiting for you!
Kosmo's music events will alternate with important sports events, which will take place throughout the winter, such as the Freestyle Skiing and Snowboarding European Cup and the World Rookie Fest.
We can't wait for Livigno ski runs to open on 30 November 2019 and kick off this fantastic winter season all together!