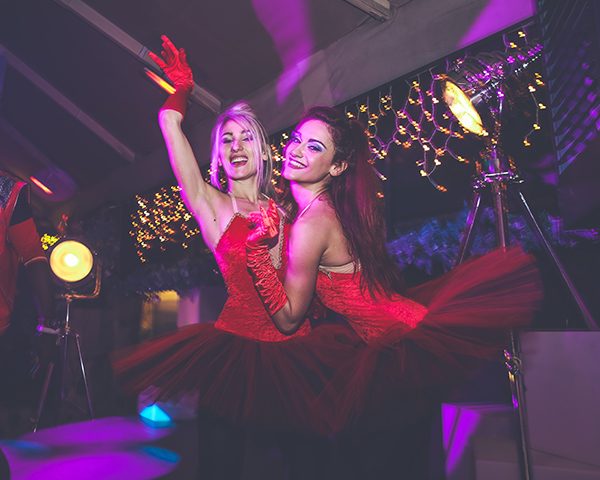 2020 NEW YEAR'S EVE IN LIVIGNO
2020 New Year's Eve in Livigno between mountains, soft snow,
and stars that light up the sky.
An unforgettable setting to celebrate with the people you love most in the best way possible.

Discover what we have in store for you to make you have the best experience.
Have fun at the exclusive party at Kosmo, or take the cableway to reach the
Camanel di Planon lodge.

Celebrate New Eve's Year with Mottolino Fun Mountain in Livigno!
Kosmo Dinner & Open Bar Party – Welcome 2020!
A unique event in Livigno; a Vintage Circus style themed party that will enliven the skiing facilities starting from 19:30. Enjoy the best Alpine street food buffet with different types of cuisine and flavours.
Come and immerse yourself in the atmosphere of Circus with themed entertainment. Dancing will kick off after midnight when the real party starts and will last all night long!
New Year's Eve in Livigno has never been so effervescent as this year. We look forward to seeing you there to welcome 2020 together, starting from where we left off last year.

Kosmo New Year's Eve Party – Welcome 2020! 
This year the Livigno new year's eve will bring to you a new way of partying and of course it will be at the craziest club ever, the Kosmo. The night theme will be Circus and this event will be the brighest, super colorful and full of shows from our Artistic team. Let yourself be overwhelmed buy the magical night of Kosmo with a Vintage Circus equipment in all the club area, from the place itself, the music, the people and the food posts. Choosing Kosmo means changing perspective, accepting new challenges, getting over the usual and embracing the a pure sense of innovation and fun. Color your New year's eve night with us and immerse yourself in an incredibile experience that you won't forget.

Camanel New Year's Eve Party – Welcome 2020!
Embrace the most exclusive event at a high altitude. Celebrate New Year's Eve in Livigno at Camanel di Planon, the King of lodges. The warm heart of our mountain from where you can admire Livigno immersed in the snow.
An experience that will bring you to high altitudes with our snowmobiles, where you will fall in love with our traditional food with a modern twist and enjoy wines that make your taste buds sing. All this at the top of our mountain, toasting with our hearts closer to the stars to dream a little bit more. For those who want to live the passage between 2019 and 2020 having fun as never before there will be a DJ set to make you dance all night long.
Don't miss the most exclusive New Year's Eve party in Livigno and enjoy yourself till the end.
We are waiting for you at Camanel for the Livigno 2020 New Year's most exclusive ever,