Since the opening of the first few obstacles back in mid-December up to a few days ago we've never stopped adding new structures, finally coming to the Mottolino snowpark completion, currently being the largest one ever built. The park in fact starts from the Trepalle chairlift bottom terminal developing until the top of the lift.
62 obstacles in total including 17 kickers, 15 new obstacles purchased from our partner, Schneestern, together with the chance of jibbing the fighter-bomber and the installation of the new Industry line will guarantee to all beginners and more experienced riders great fun on the slopes of the ski area Mottolino Trepalle until early May.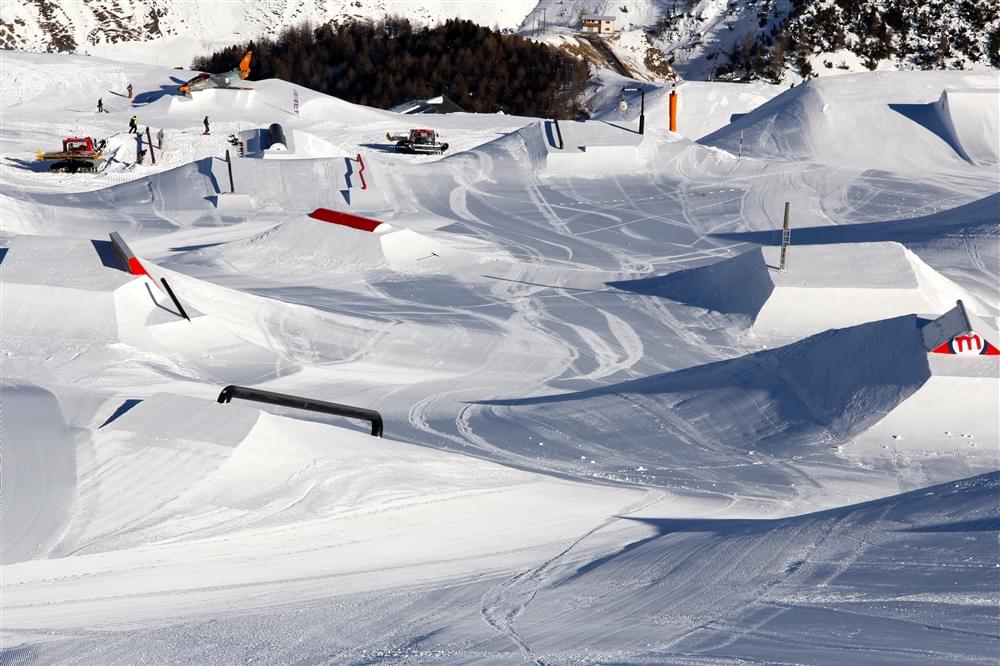 But let's start in an orderly way from the area dedicated to all of those who are new to the park and are getting the grips with simpler structures. We are talking about the S line, this year moved to the right side of the park given the best terrain for it and availability of a wider space. Here you will find 6 kickers of 2/3 meters each and several structures from flat boxes to the brand new plastic can that will allow you to become familiar with more advanced structures. This space is also the ground devoted to training being used by the Madness snowboard school during the  lessons in the snowpark.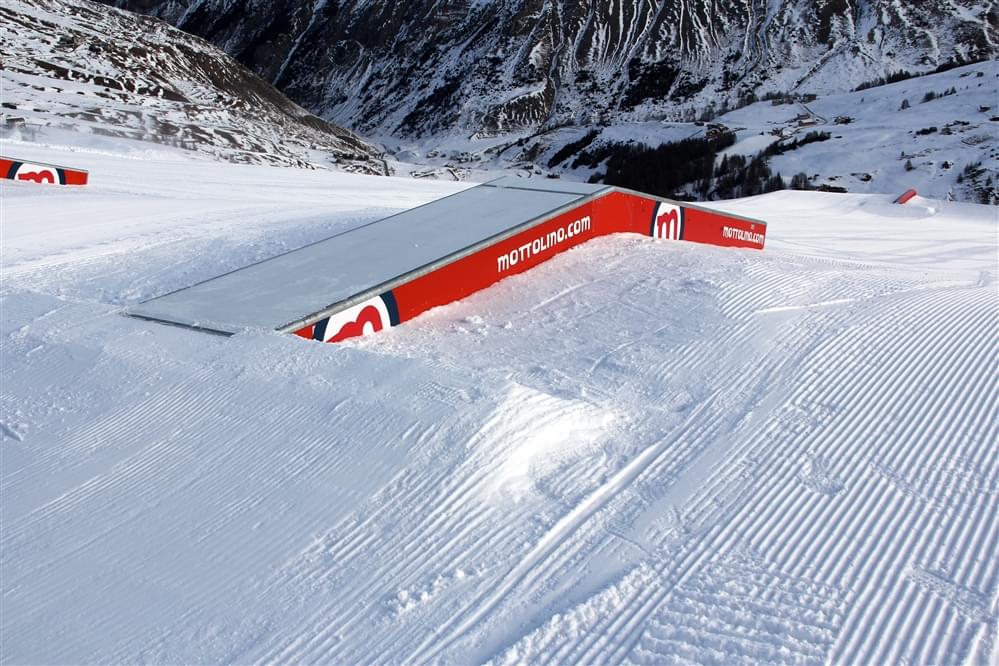 Moving on to the higher level is the M line made of 4 to 5 meters kickers, the L line with 3 kickers going from 10 to 14 meters and the XL line devoted to experts with four lined up kickers from 16 to 20 meters.
Kicker aside, the undisputed highlight of the season are the fighter-bomber, this year with a lot of options to be jibbed, and the brand new Industry Line consisting of 15 obstacles in pure Industry style going from downindustry to wallrides, and from the big tank to the bonk ball. This area develops in between the M and the L lines and has been designed for riders of medium/high level.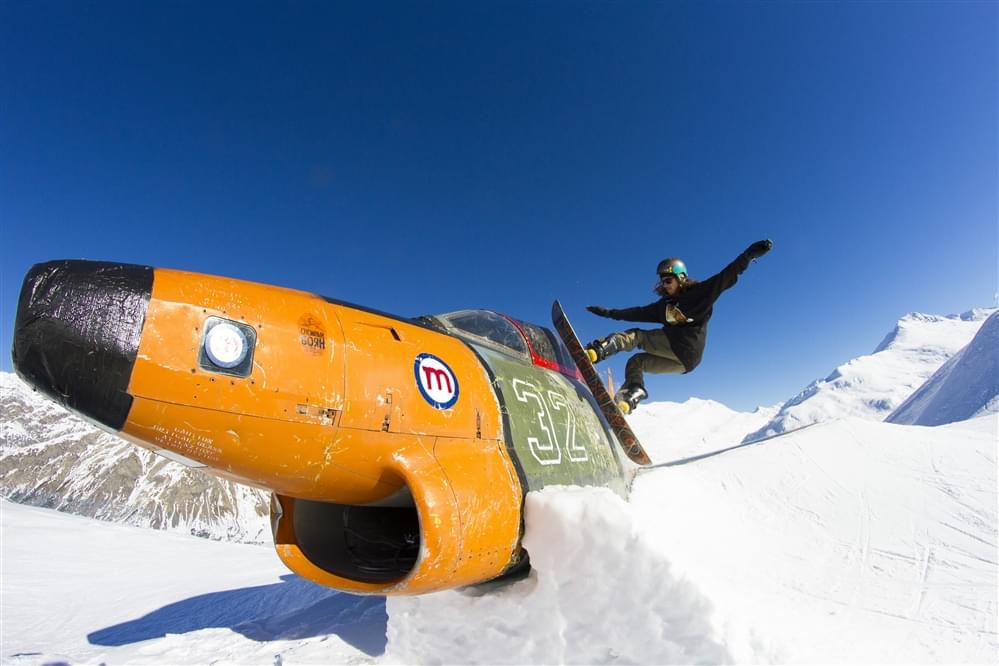 Now that you have a complete overview of the snowpark there's nothing left to do then come and try it… and don't forget to upload on your social channels your best actions of the season. Clic here to see all the obstacles.