Mottolino's winter season has begun very well and the good news are coming from the Trepalle side of the Fun Mountain, location of the snowpark sice more than 15 years. During the last weeks an agreement was signed with the British Freeski and Snowboard national team who chose to partner up with Livigno and Mottolino for the next 3 years to train for the Olympic Games and World Cups. Athletes, team amnagers and coaches have already arrived in the Little Tibet where they have started their trainings on a very particular and special feature.
THE MAXI LANDING, A FEATURE WHICH IS CRAZY AND UNIQUE IN THE WORLD
Supporting the trainings there is an incredible feature built by the company BigAirBag, known all over the world for building huge airbags used for the craziest activities. "We were contacted by Team GB who made a pretty crazy request" said the managers of the Dutch company "we had already built landing bags in the past, bags which follow the inclination of the landing of a jump, but they wanted a bigger and better one to guarantee their athletes the best possible training conditions. So far this is the biggest landing bag in the world". Said and done! After infinite weeks of projecting and building the bag arrived in Livigno last week and in a few days it was placed and set up in the snowpark by the Mottolino and BigAirBag teams. Soon after we built the kicker projected by Schneestern and now it is ready to be used for trainings.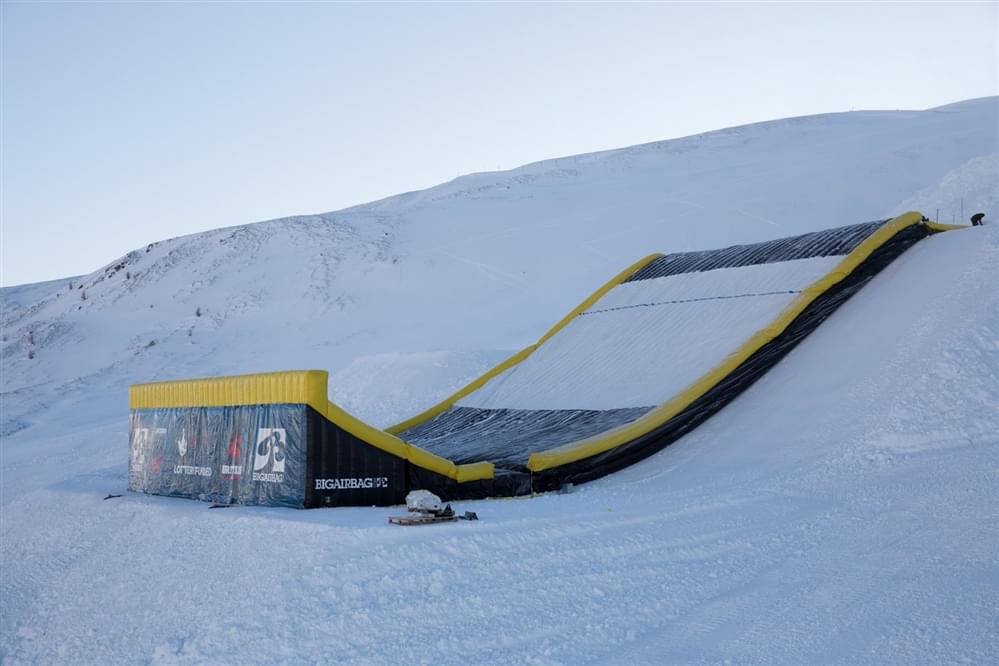 MOTTOLINO IS NOTHING NEW FOR US, THIS IS WHY WE CAME BACK
"In the historical archive of Team GB Livigno has already been a main character in the crazy attemps of our guys" said Lesley McKenna, team manager of Team GB "starting from Billy Morgan with the first ever quad cork, then Paddy Graham who conquered the biggest jump in freeski history and now we have all the athletes here training for the Olympics, awesome no?"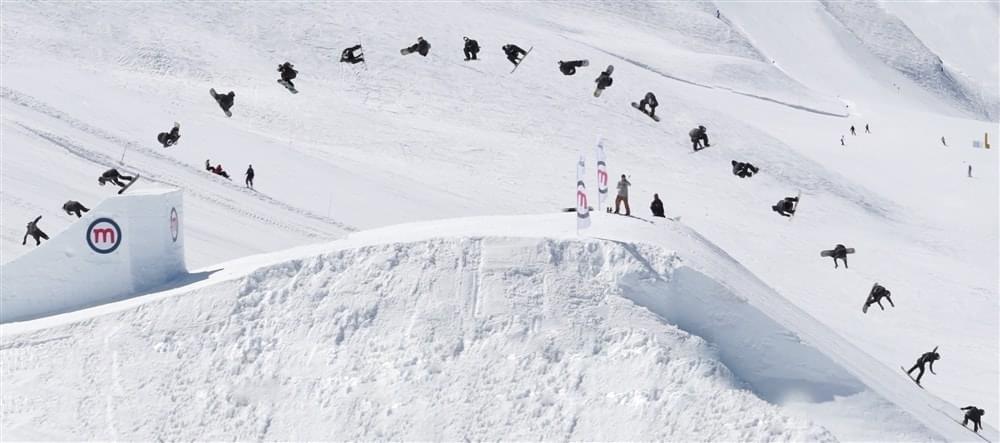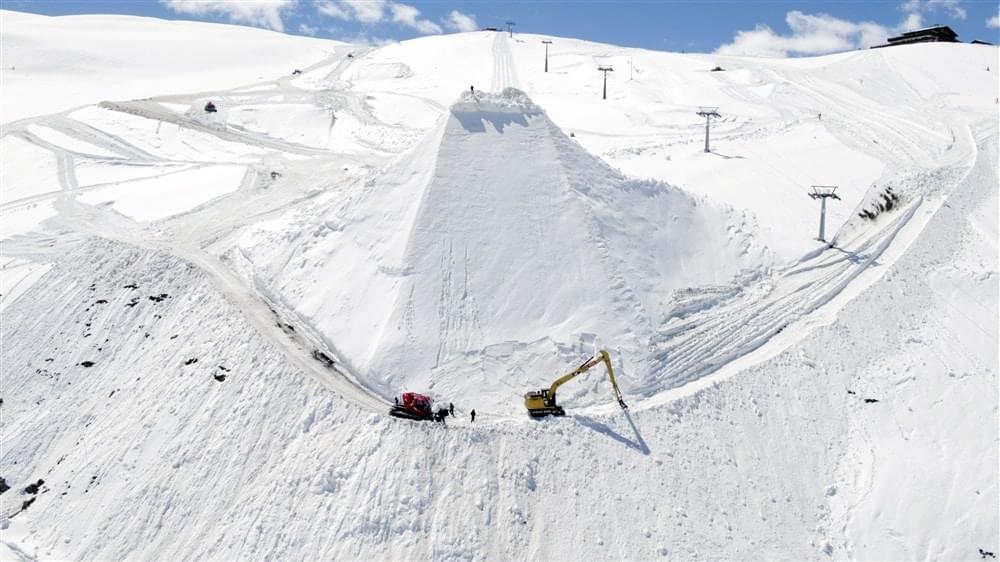 STARTING THE TRAININGS OF TEAM GB… THE WORKS IN THE SNOWPARK CONTINUE
After a few days of testing the first trainings of Team GB and Mottolino Freestyle #theTeam have begun, who during these first sessions have decided to invite the Italian Freeski Team as well to share the first days of training on the airbag with them. In the mean time the building works of the snowpark are continuing, they begun last week and they are still going to make sure the first features will be open in the upcoming few days.
If you don't want to miss any updates on this project and on the snowpark follow the new Instagram channel dedicated to them: mottolinosnowpark