S, L and XL…here we are! Don't worry, we are not speaking about the last clothing line sizes still on sales in Livigno shops, but we are talking about the lines we open in the last days at Mottolino offering to any kind of skier and snowboarder the possibility to ride in their beloved snowpark. 
We left you a few weeks ago with a few structures and the first kicker line built for World Rookie Fest, but since that date many things have changed among the opening of the new S line, the re-construction of big kickers and the jibbing line positioning. But let's see that starting from the easiest structures. 
S LINE: we confirmed it in the same location as last year. This line has been ameliorated creating some tables that change the  gradient, making them ideal for this kind of structure. Besides 4 mini kickers, within this area you can find different kind of rails and boxes that are really easy. Click here to know exactly what are the structures available. 
JIBBING LINE: to the side of the S line we placed some jibbing structures that start at the beginning of the snowpark and end a few meters above Trepalle chairlift bottom station. 
An endless raw af rails, boxes and pipes, in a terrain that jibbing passionates will love. Don't forget to try our new purchases like the 9 meters double kinked tank.
L and XL LINE: since a couple of days we open the first jumps for expert riders. They are positioned on the same tables, and they are 4 kickers of 10,12, 15 and 17 meters. These obstacles are the place where Mottolino Freestyle #TheTeam train and they will be modified within the next few days.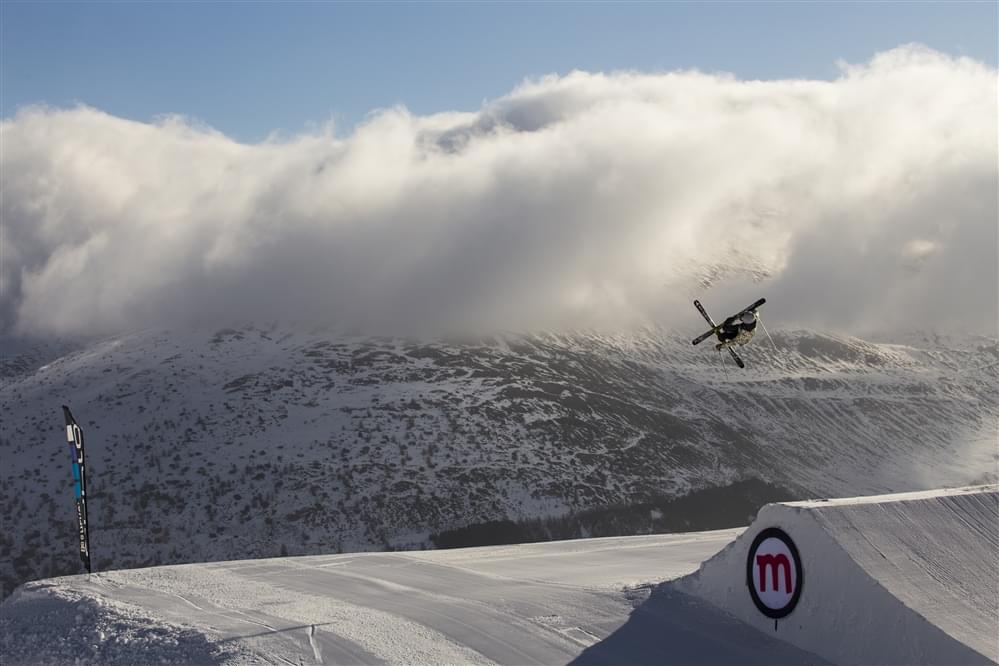 Shapers will also continue to work to place new
obstacles
and to build new jumps, starting from M line. We invite you to keep an eye on our social channels or on the
dedicated page on our website
to stay tuned on park updates. 
The curtain is open, the show can start! We await you at Mottolino!