Mottolino back to the top of the European parks in Europe, as of today in fact, with 29 obstacles open and a 19 meters kicker, the snowpark in Livigno is placing itself among the favorite destinations of the best snowboarders and freeskiers in Europe.
Just enough time to open the first kicker dedicated to pros, and Seppe Smits, the Belgian snowboarder very fond of Mottolino, immediately got on a plane and came to Livigno. He will stay until the 14th of January to prepare for his upcoming competitions, including all the Air+Style in Innsbruck, the X-Games in Aspen and the World Championship. A week of training and shooting focused especially on the bigger jump which is now measuring 19 meters and is located on the third platform of the XL line in the park.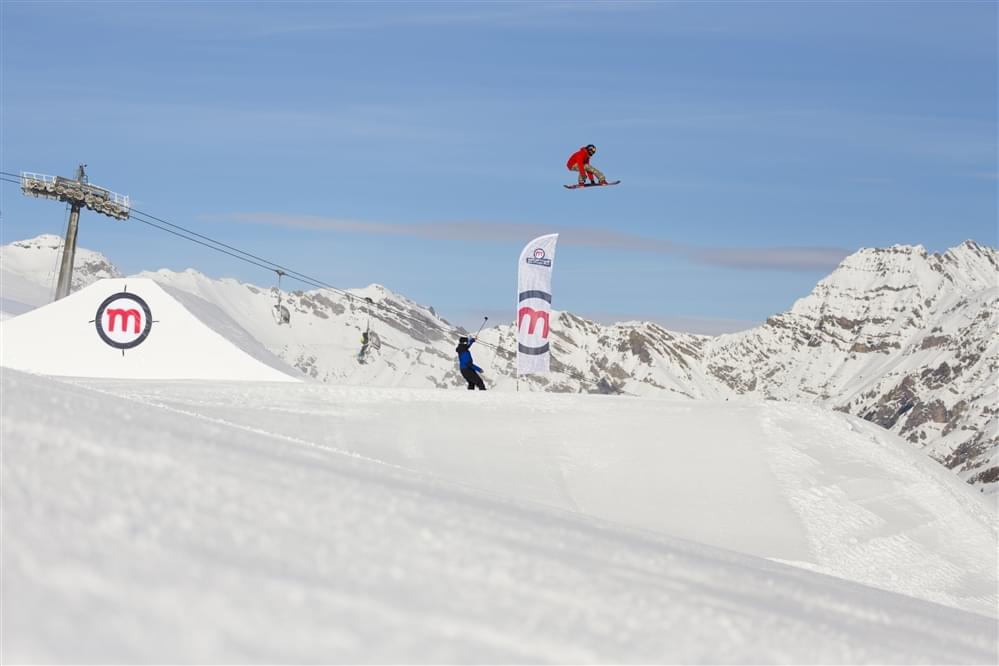 And if to open up the snowboard dances was an international athlete sponsored by Red Bull, with regard to freeski the level was certainly not inferior thanks to the visit of Markus Eder, Christof Schenk and Ralph Welponer from the Italian national Freeski Team, who in these days, are hitting the park with our ambassadors Ian Rocca, Tobia Silvestri and Ema Galli… and judging from the pictures posted on Instagram, fun certainly did not lack;-)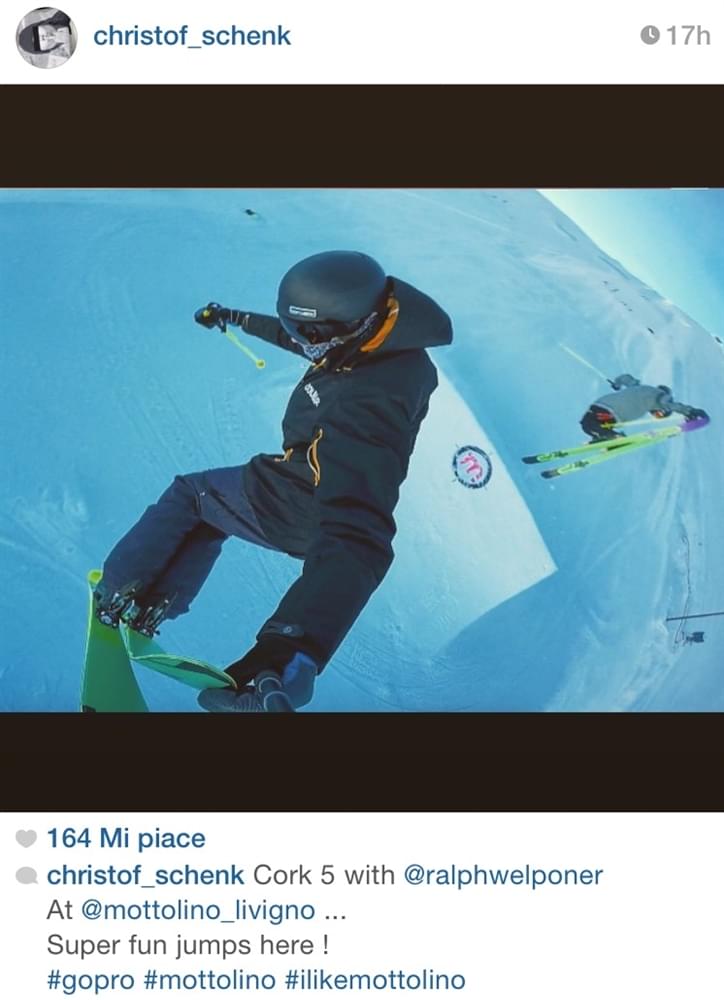 Meanwhile in the park work continues: the shaper to now are finalizing the obstacles that will be used next week for the World Rookie Fest, adding new platforms to the existing 29 obstacles opened up to now among kickers, rails, boxes and sliding tube (under in the photogallery you can see pictures of all structures).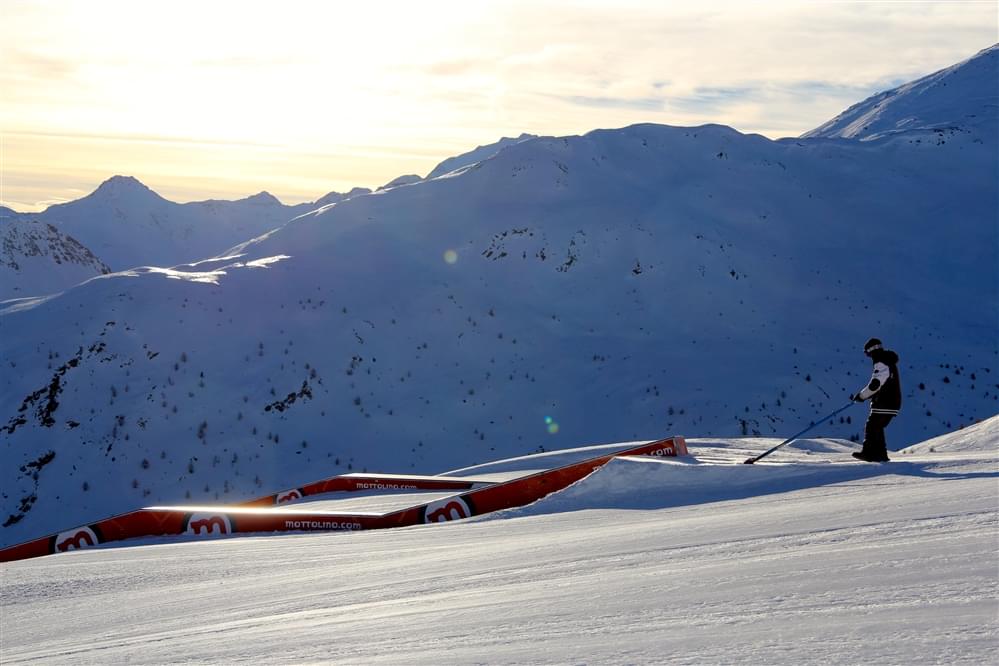 Riders concentrated on bigger structures, shapers busy in adding the new structures and beginners engaged in learning new tricks thanks to the S line of the park completely revised and placed in a suitable location that seems to be really appreciated by all. Starting this year, the simpler structures will be placed in the right part of the park rather than in the left one, creating a situation suitable for those ones willing to learn on a really easy terrain.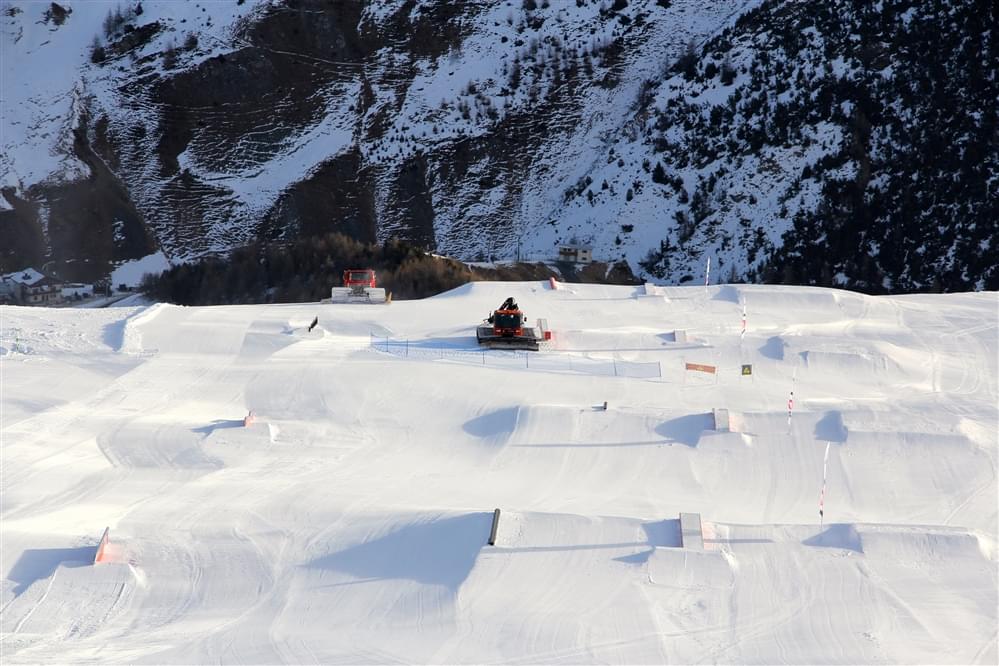 Looking forward to new updates and the exclusive interview to Seppe Smits, take a look to the gallery below to know what are all the structures open as of now.