Here we are! The snowapark season in Livigno has officially started with the opening of the first structures on the Trepalle side of the ski area Mottolino. Despite the lack of snow, and temperatures being not always at our side, the park shaper  led by Mino were able to open 2 kickers, 3 boxes and 2 rails.
In the meantime, work continues at its full capacity: Mirko and the 5 shaper at the moment are working on the S line which, from this season, will have a new location within the snowpark and Giordano is busy with his snowgroomer on the M and L lines. "At the moment the mail problem is snow missing" says Mino "but thanks to the new artificial snow making system entirely dedicated to the park, we can produce artificial snow all over the entire surface where we will then build the structures".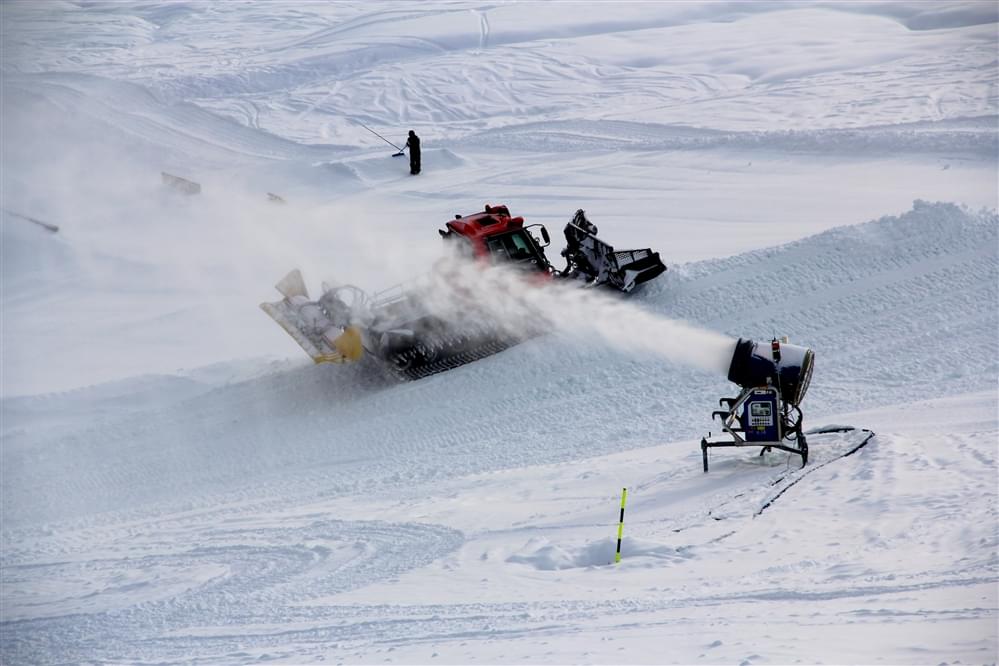 This coming up week the new 14 tool produced by Schneestern will also arrive in Livigno. Schneestern is the company that signed a collaboration agreement with Mottolino for 2014/2015 winter season. The collaboration will come to life bringing in many novelties for skiers and snowboarders of all levels, from pros to those ones entering the park for the first time.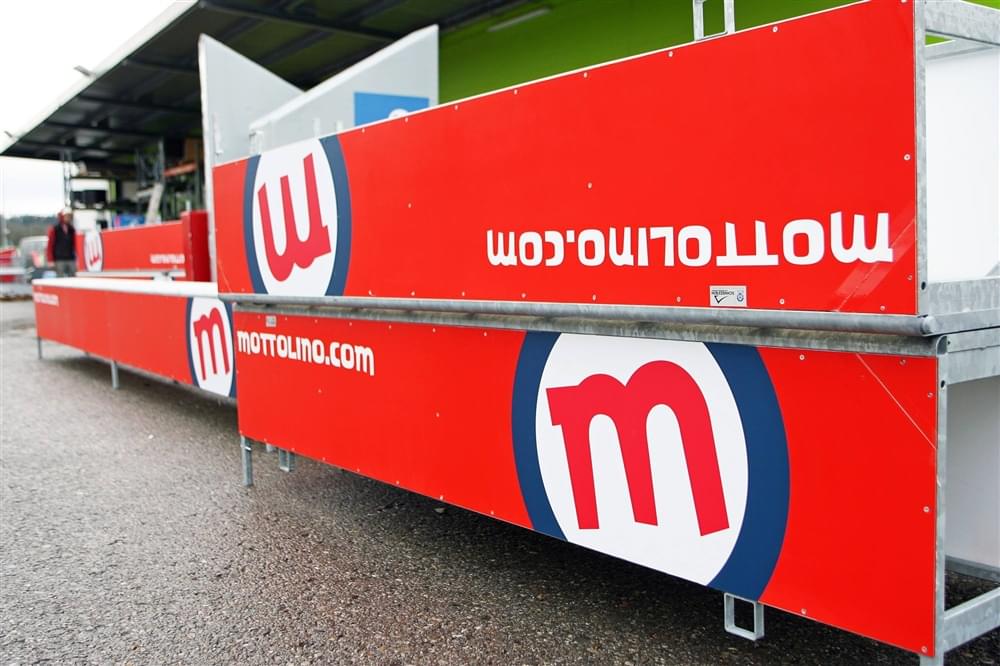 Shortly the big air bag will open as well. It will be placed at the end of the snowpark while in regards to the plane …. stay tuned! This season it will have a new location and a new position 😉