MTB E-BIKE EXCLUSIVE - SPECIALIZED TURBO KENEVO
Description:
Specialized e-bikes of the exclusive category combine the most advanced technological research with the best performance. They meet the needs of experienced riders and are suitable for every type of excursion including the most technical. Incomparable downhill, they can replace the shuttle for those who prefer to reach the top, without the need of lifts, independently.
High quality features: M1 -504 turbo battery with Trail Display, RockShox Lyrik fork and an Ohlins suspension plus SRAM code breaks. 
Available sizes: S-M-L-XL
Choose this solution if:
If you want the greatest product that allows you to face any type of trail you want to even without a great physical preparation.
There are many suggested itineraries, divided by level and length, along which there are points set up with charging stations where you can enjoy the panorama and the good food from the restaurants.

Policy:
To use the service, present yourself with the purchase voucher at the Dr. Rent.
The rate does not include insurance for damage to material that can be purchased separately.
We recommend comfortable clothing, possibly "onion-style", and sneakers (better, but not essential, if with a flat skateboard type sole).
When:
Where:
Address:
Notes:
In case of no-show of the customer (no show up) the supplier will not be required to provide the service on another date and / or time.
The supplier will be able to propose alternative dates / times for the provision of the service in case a majeure force will prevent the delivery on the day chosen by the customer at the time of purchase.
Mottolino APP  Punti: YES - 1 point every euro spent.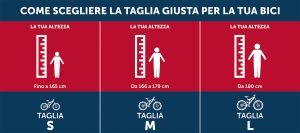 MTB E-bike Exclusive
E-Bike Specialized Turbo Kenovo
Item code: 3910
High-end e-bike rental with pedal assistance, brand "Specialized", to treat yourself to a more relaxed climb and superlative downhill performance.
Available sizes: S M L XL
Info Mottolino Card
Is this the first time you've come to us? For us you are already a VIP customer,
upon registration or at the end of the order you will be assigned a Blu Card with which you will have access to all the discounts associated with products / services in the Mottolino world since your first purchase.

Are you already a Mottolino customer? Do you already have a Mottolino Blue, Gold or Platinum Card?
Login to view the discounts reserved for you.