MTB DOWNHILL STANDARD - SCOTT VOLTAGE 720 
Description:
The Scott Voltage is a very simple, safe and super fun bike.
It is built for the adult who approaches downhill for the first time, for girls and women who need a lighter and more manoeuvrable bike and for children over 145cm tall.
Available sizes: S-M-L
Choose this solution if:
All you need is the bike and you want one on top of the range.
If you just need the bike: The Bikepass is not included!
If you also need the Bikepass besides the bike,  we suggest you to take the All-Inclusive Pack that you find  HERE
If you are taller than 145 cm.
Policy:
To use the service, present yourself with the purchase voucher at the Dr. Rent.
The rate does not include insurance for damage to material that can be purchased separately.
We recommend comfortable clothing, possibly "onion-style", and sneakers (better, but not essential, if with a flat skateboard type sole).
When:
Where:
Address:
Notes:
In case of no-show of the customer (no show up) the supplier will not be required to provide the service on another date and / or time.
The supplier will be able to propose alternative dates / times for the provision of the service in case a majeure force will prevent the delivery on the day chosen by the customer at the time of purchase.
Mottolino APP  Punti: YES - 1 point every euro spent.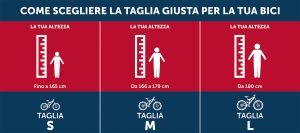 MTB Downhill Standard
MTB Dowhill Scott Voltage 720
Item code: 9469
Downhill bike rental for adults and children taller than 145 cm, perfect both for the beginners and for those with a softer and less aggressive riding style. 
Info Mottolino Card
Is this the first time you've come to us? For us you are already a VIP customer,
upon registration or at the end of the order you will be assigned a Blu Card with which you will have access to all the discounts associated with products / services in the Mottolino world since your first purchase.

Are you already a Mottolino customer? Do you already have a Mottolino Blue, Gold or Platinum Card?
Login to view the discounts reserved for you.