Do you love freeride sports and you just can't give up on snow? We have a story to tell you. 
Some days ago we host at Mottolino Livigno Alice Linari, a young woman with a crazy Instagram profile. No, I don't speak about the number of follower she gained over the time, but about the images she took in the most amazing natural spots of the world, at opposite latitudes, with a constant and unique feature: Nature, in all shapes and colours. 
Alice is a girl like many other that like to come to Mottolino: she loves travelling and discovering unique spots and indelible emotions. 
When we host her at Mottolino, we conquered her with a winning Italian mix. 
She was with us at the beginning of February, right after the abundant snowfalls that allowed her to enjoy some great freeriding, her passion. We won't add anything else to this, have a look at the picture she took and says it all (…keep on reading below)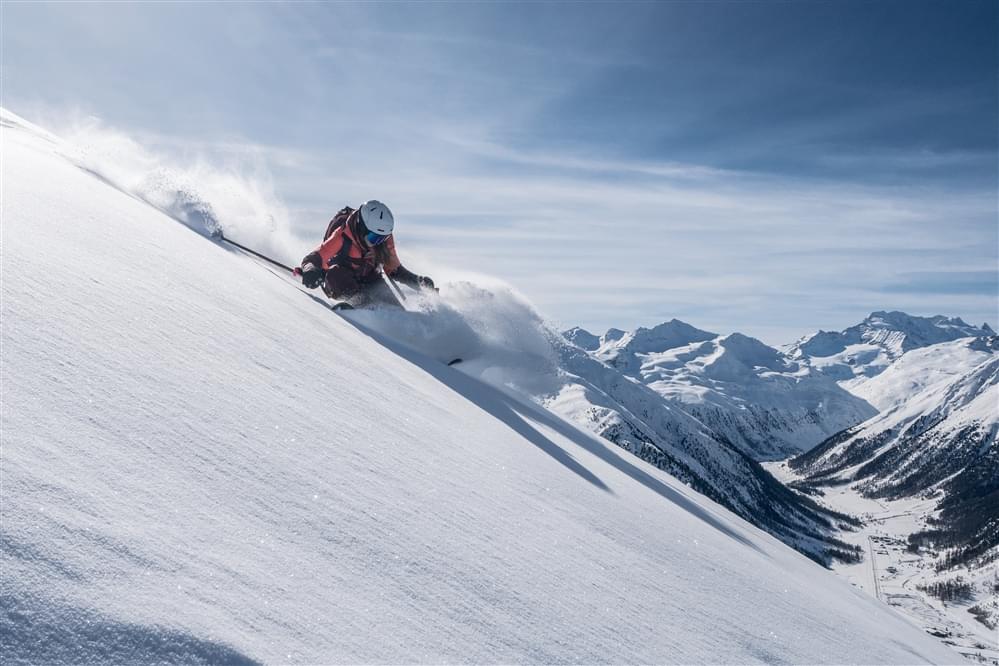 She mixed fresh powder some great food in our mointain restaurants and that's how she found the perfect mix between fun and good taste. Luciano's foos, the menu of Camanel's typical dinner, everything helped making this a special experience with us, and that's how we promised to see each other again.  
If you're a mountain lover, don't miss these winning matches to make your ski days in Livigno special and unique.