During these memorable skiing days in Livigno, a simple lunch break becomes a moment to remember.
It's not only about satisfying taste,  the only sense that was left aside after epic descents in front of amazing panoramas, but also because taking a break to recharge energies becomes the perfect moment to enjoy your friends company under a warming sun.  
When you've been skking in the morning and it's 11:30 am, it's time to stop at camanel di Planon for an Italian Spritz on the open terrace: match your drink with a few imstagrammable shots in the lounge area and the result will be super chic. If you prefer a WOW effect of a mountain holiday, take advantage of the wooden frame and take a sjt the way you prefer. Don't forget to match it with #enjoymottolino.
Let's get back to food. And sun.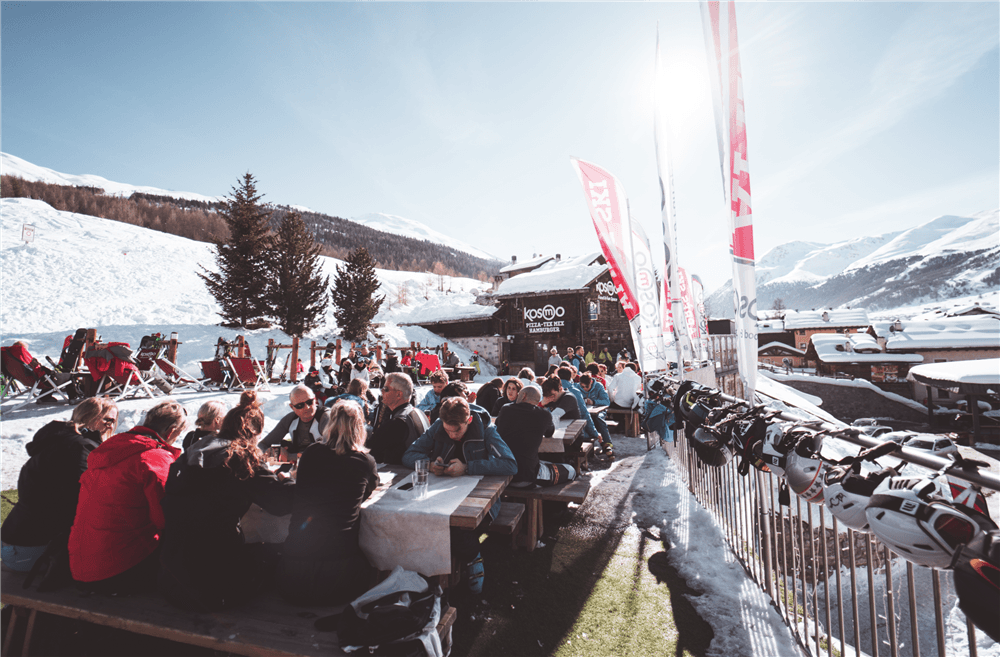 If you're like me and you don't want to miss the opportunity to sunbath, take a break at Kosmo, and choose among pizzas, hamburgers, or any other international taste. If you prefer something Italian, Camanel pasta house with pasta express service is the perfect solution. Among the most wamnted dishes, you have to try Italian egg pasta, pistachio pesto and king prawns, or the spaghetti on Basil cream pesto, cherry tomatoes and burrata cheese. I add my favourite dish that only Gaetano can cook it the way I love it: Spaghetti Carbonara: unbeatable.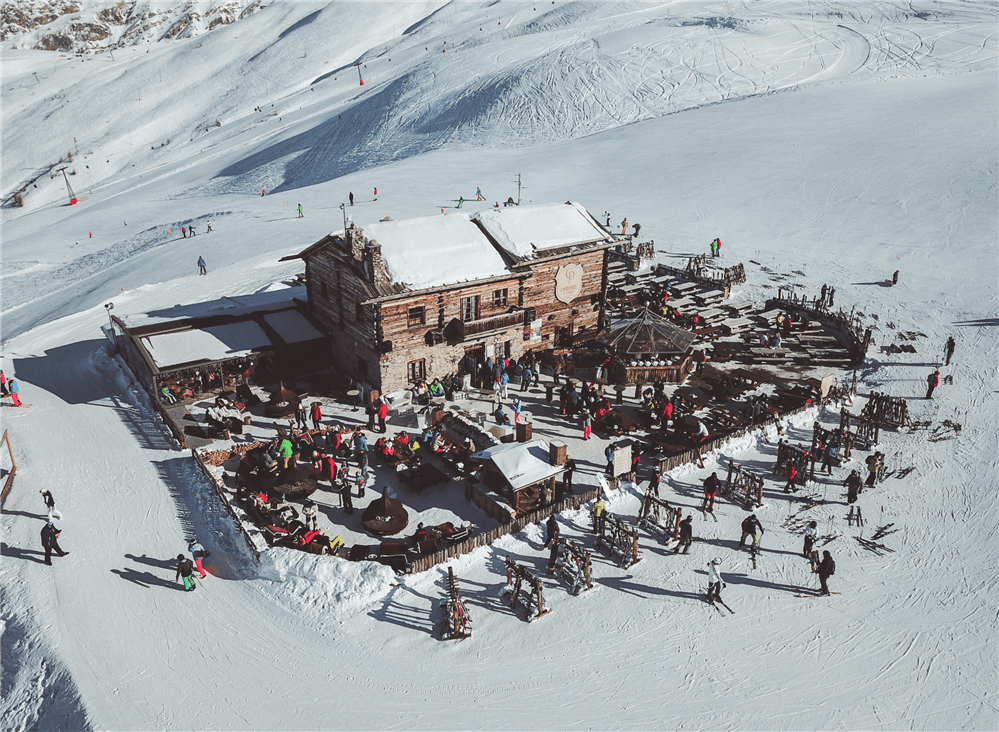 At Mottolino there's also a pearl, keet hidden into the big structure hosting it, but definetly worth trying: it's Luciano's Alpine Restaurant, inside M'Eating Point Mountain Hut. A restaurant with 40 seats, intimate and really nice. A place to discover mountain flavours, to find into traditional dishes or into the more modern ones, with a strong connection to the territory. Let Giulia suggest you what to try and taste the dish of the day offered by our kitchen. you don't know where to start? How about a fried egg on cheese fondue and cannellini beans with crispy bacon as a starter, followed by rack of lamb with almond crust and grain mustard sauce? don't you want to eat it? 
If you want more experiences to live, buy oin Mottolino Go a dinner at high altitude every Thursday night at Camanel di Planon: match traditional food with an exciting night, made of amazing panoramas and mountain experience. To take home a luggage full of amazing memories. 
DON'T FORGET to leave a feedback to describe your experience, and try to translate into words the tasty experience we offered you!