The countdown has finally come to a single digit, in fact, today are only nine days left to the
Nine Knights MTB 2015
edition which will be held in Livigno, in the Mottolino bikepark, starting next Monday, August 31st untill Saturday, September 5th.
We have been for you to the castle at the Eira Pass which in these days is being restored to ensure that everything is ready to welcome, in less than 10 days, the strongest riders in the World.
"Most of the structures have been restored" says Andi Brewi, project supervisor "and now we are dedicating to building some new temporary structure that will guarantee an even more exciting show last year."
Going deep, Andi showed us the two new kickers right below the main landing, which will give chances to new tricks and jumps to more than 5 bikers at once. Further down it's been installed a wooden platform that will hold the most exclusive novelty: a skateboard ramp that will ensure an unprecedented show of bikers + skaters.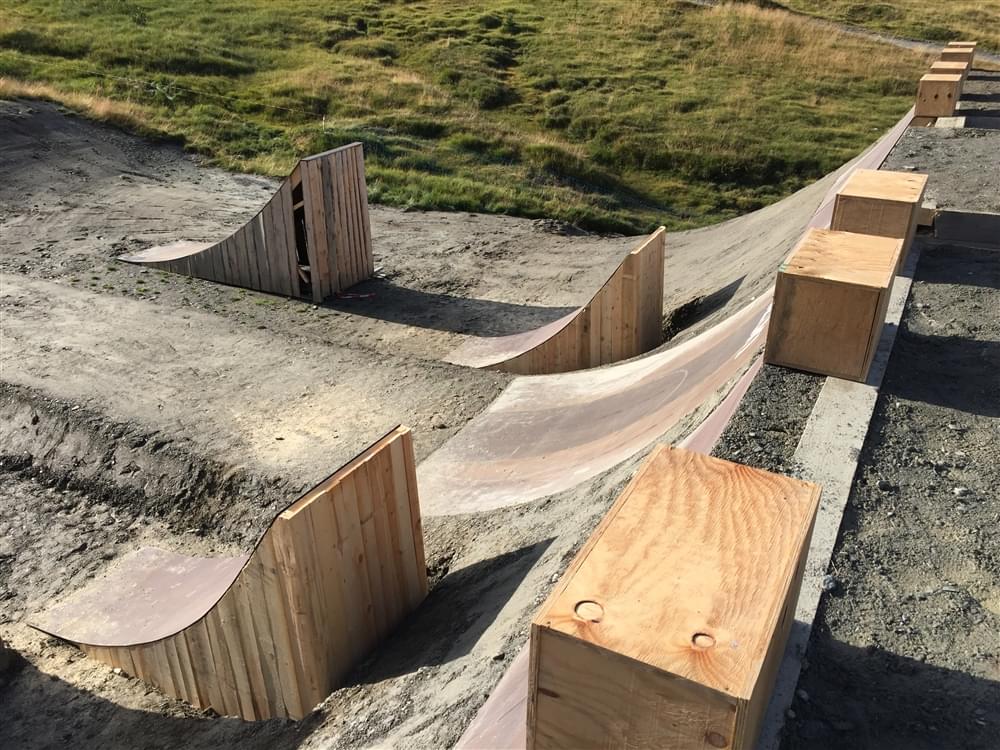 In the next days the design of the wallride will also be changed and the final part of the trail as well. Everything will be done by next Sunday, one day before the official start of the event.
Waiting for the next updates you can check out the
Nine Knights area on our website
to find out the schedule of events open to the public and the special packages to guarantee your stay in Livigno. See you there!