Nine Knights 2015 ended two weeks ago already and just like every year the end of the event marks the beginning of another show, the media one offered by the numerous video and photo contents released by the best photographers and filmers now in activity who have spent a week at Mottolino together with the strongest skiers and snowboarders in the World.
The stage as usual has respected the expectations of riders and media: 150,000 m3 of snow, produced in a couple of months time which, in two weeks time, have been transformed by Schneestern's shapers in a set of incredible structures carachterized by the medieval-style of the event. Two mega castles, a fortress with even a huge ax used as a box, walls for thrilling hip landings and even a skate ramp built over 10 meters high, were the ideal ground for a spectacular result for you to check out in the video gallery at the end of the page.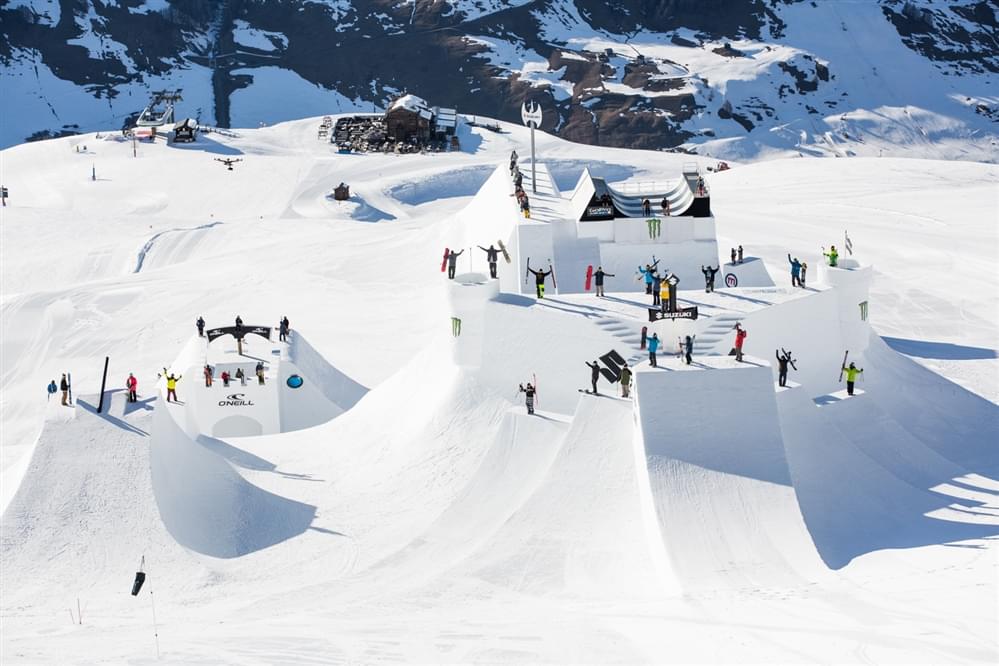 Internationally reknown snowboarders such as Sochi Olympic champion Sven Thorgren, along with fellows Halldór Helgason, Peetu Piiroinen, Sebbe de Buck, Seppe Smits, Kevin Backström, Tor Lundström, Emil, Andre Ulsletten, Max Parrot and the skiers Tom Wallisch, David Wise (gold medalist at Sochi 2014 Olympics for freeski half pipe), Jesper Tjader, Nicky Keefer, Nick Goepper, Jossy Wells, Elias Ambuehl and the young Aspen Spore only 14 years old, have been the best actors of all time in what has been called the most prestigious media event in the world for winter sports.
But let's leave space to the images that will certainly give a better idea of ​​what's been stated above, ENJOY!