The infamous "Il Castello" snowcastle on Mottolino Fun Mountain in Livigno (Italy) will this year also include the unusual element of a skate ramp, stepping up the innovation at the supersession running from the 5th to the 10th of April 2015. As usual, for aspiring knights there are still a few wild cards on offer through the "Wanna be a Knight?" online video competition, as well as, via the slopestyle qualifier event held in Mottolino Snowpark. The day not to miss is the public Big Air contest held on Friday the 10th of April.
Il Castello
With five take-offs leading into three landings the main jump of the life size "Il Castello" is set to provide ample opportunity for creativity and progression. The lower section boasts a multifaceted "snow & skate" obstacle, which combines a skate-ramp, wall rides and a hip, offering up the possibility for skiers, snowboarders and skateboarders to ride it at the same time. A handful of skaters will join the session to make for an action packed Suzuki Nine Knights 2015. The skaters will be announced soon along with the 3D designs.
How to grab an invitation to the Suzuki Nine Knights? Take part to the slopestyle competition held on the 28th of March 2015 in the Mottolino Snowpark in Livigno. This event is open to everyone, to participate sign up by clic here!
Here the invited riders:
FREESKI
Elias Ambühl (SUI)

Luggi Brucic (AUT)

Russ Henshaw (AUS)

Nicky Keefer (USA)

Christof Schenk (ITA)

Bene Mayr (GER)

Fabio Studer (AUT)

Luca Tribondeau (AUT)

Jossi Wells (NZL)

James Woods (GBR)
Oystein Braaten (NOR)

Paddy Graham (GBR)

Gus Kenworthy (USA)

Roy Kittler (GER)

Tobi Reindl (GER)

Jesper Tjäder (SWE)

Tom Wallisch (USA)

David Wise (USA)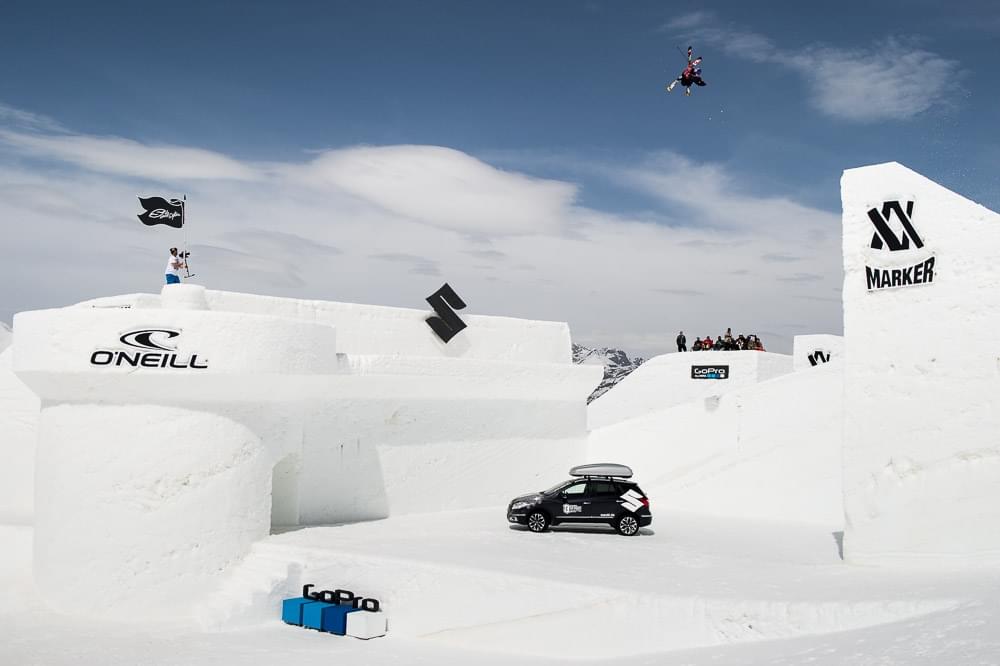 SNOWBOARD
Kevin Backström (SWE)

Sebbe de Buck (BEL)

Keita Inamura (JPN)

Tor Lundström (SWE)

Maxence Parrot (CAN)

Sven Thorgren (SWE) 

Marius Bakken (NOR)

Simon Gruber (ITA)

Halldor Helgason (ISL)

Sage Kotsenburg (USA)

Ethan Morgan (GER)

Seppe Smits (BEL)

Sebastien Toutant (CAN