Are you going to spend New Year's Eve in Livigno, but you still do not know what to do?
No worries! Mottolino team is here to support you with tips on the not-to-miss opportunities, to prevent mistakes that could spoil your party!
If you are looking for something unique…
you definitely cannot miss the party at Camanel di Planon. The mountain hut, located directly on the ski slopes, is one of the most popular locations to celebrate New Year's Eve. Way up by chairlift, a traditional hut in Livigno style, good food, sparkling wine to toast, music, open bar and, last nut not least, an unforgettable snowcat ride to go back down to the village. In short, these ate the reasons why this party, every year, gets sold out soon.
If you are coming with a group of friends and want a fun, thou unique party, this is the right place. Not recommended, instead, to families with children and couples looking for privacy: here the party goes on until late at night!
For info call +39 0342 1856226.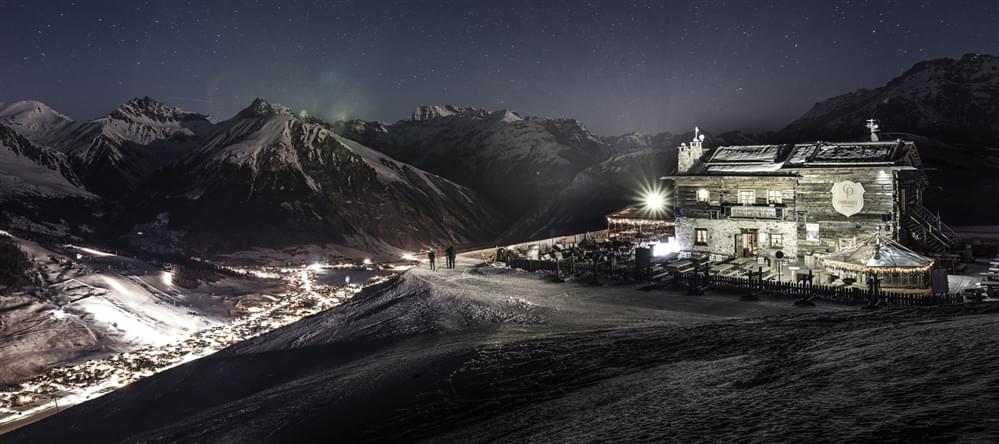 If you are searching for an informal party…
Kosmo is the place for you. Located at Mottolino gondola bottom terminal, therefore easy to reach on foot from the town center, Kosmo offers everyone an easy and informal party.
A buffet dinner with plenty of delicious food, or a late night party worth its name, here there is the option fitting your case.
Do not waste time… tickets are being snapped up. Buy your New Year's Eve at Kosmo now https://www.mottolinogo.com/en/attivita-servizio-livigno/-/catalog/detail/13603/capodanno-kosmo-2019?_productdetail_WAR_ecommerceportlet_checkInDate=30/12/2018
If you want to celebrate with your family…
enjoy the beginning of year 2019 in a special and somehow alternative way. We feel like suggesting you to go for a skiing day on the Mottolino slopes visiting the Yepi area on January 1st in the morning.
Perfectly milled slopes and few people will create permanent memories for your children, and not only for them 😉
What are you waiting for? Choose the option you like best and book your New Year's Eve in Livigno.