An amazing day witnessed a special moment for the history of freestyle: Saturday 28th of March Mottolino assigned the latest wild cards for competing with the official athletes on Il Castello during 2015 Suzuki Nine Knights, taking place in just a few days in Livigno.
The most democratic among the wild card assignments ever, thanks to the Mottolino Open, the competition held last Saturday on the XL line of Mottolino snowpark. Participation was open to all those wished to show their athletic value and the outcome demonstrated that the freestyle in the Old Continent is going on very well.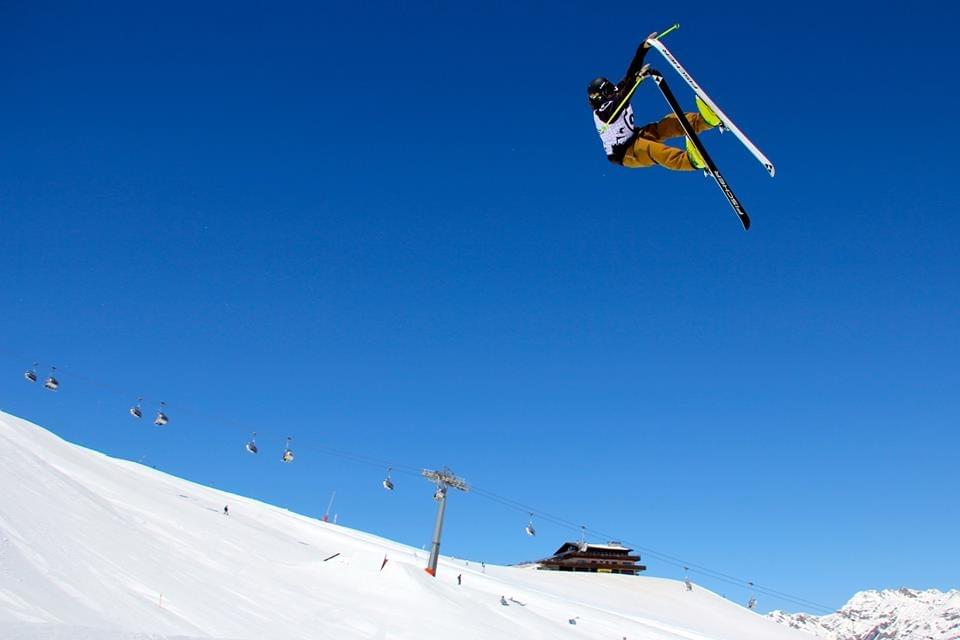 On the two podiums outstood both rising and renowned names, from rookies to seniors. In snowboard, discipline for the first time at the Nine Knights, were classified 3 Italian riders: Marco Donzelli, Emiliano Lauzi and the new Italian Rookie Champion Emil Zulian. Marco earned his first step with respectful tricks such as Cab 900 and a nice Double Cork 1080. The freeski enjoys in pole position Alexander Benz (SUI), with a Switch Double 900 and a powerful Double Cork 1260, followed by Andreas Gohl (AUT) and Ema Galli (ITA).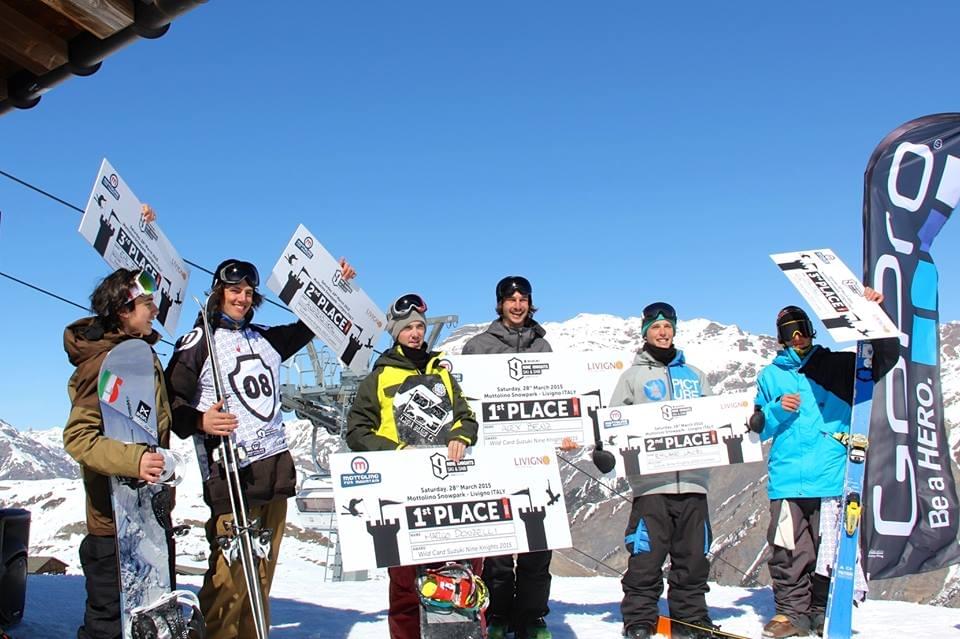 Donzelli and Benz will take part to the Nine Knights with a full wild card, from the 5th to the 10th of April, and will join their 4 podium colleagues again during the finals on the 10th of April.
For further info about Suzuki Nine Knights, full rider list and event program, please visit the Nine Knights page on our website.