It started on Sunday, but we already have many reasons why we like this Nine Knights Ski! We tell you what's happening at the most stylish caste ever built.
First jumps have been easy, riders needed to understand how to face the structures. Once they had the right confidence, they open the 27 meters kicker (the biggest one). A wonderful sun is shining in the sky, guess what amazing pictures are being taken.
On social media thousands of images are being posted: look for #nineknights, #mottolino, #Livigno and see how many perspectives you have to enjoy the show from your pc.
Snowboarders couldn't wait to access Nine knights: we are waiting to find out how they'll amaze us, now that they gained access with skierz! Maybe they'll surprise us on the skateboard miniramp.
The youngest rider is Aspen Sora, he's a 14 years old young American sponsored by O'Neill. Despite of this, the top star remains Tom Wallish, a great athlete and a super kind person.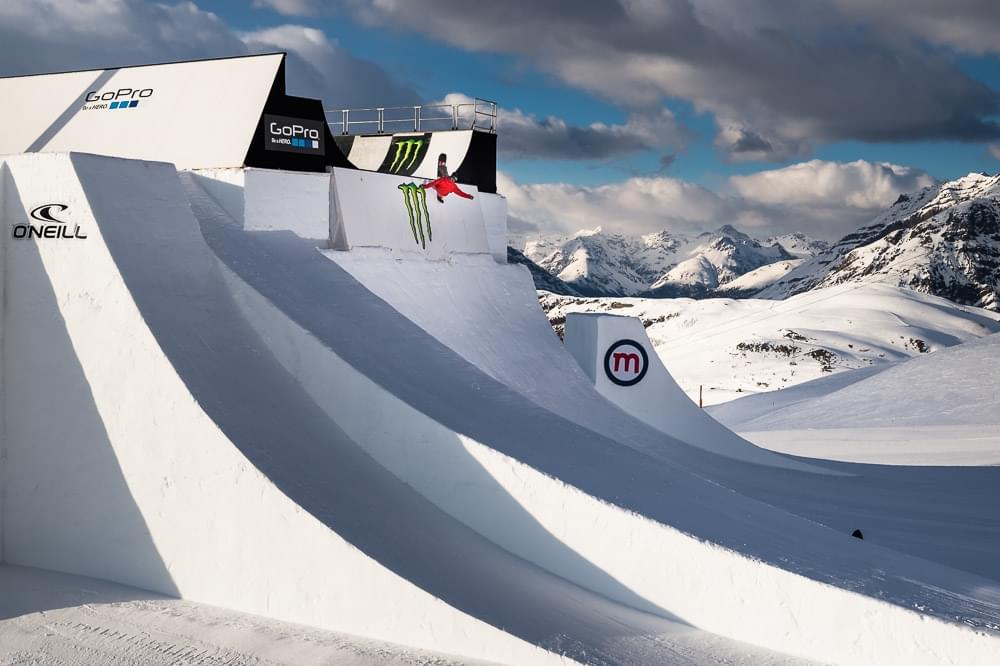 Now you don't have any excuse. Tomorrow night you have to ORGANIZE yourself and take part to the night show that's going to be this edition epic appointment. At 7pm we'll open lift n°1 Teola for free, at Camanel you'll find the restaurant open (only with reservation), the sandwich bar and the bar for your dinner. You can reach the location walking ( 15 minutes approx) or with the snow cat. We suggest you to wear a ski suit and adequate shoes to enjoy the show without freezing.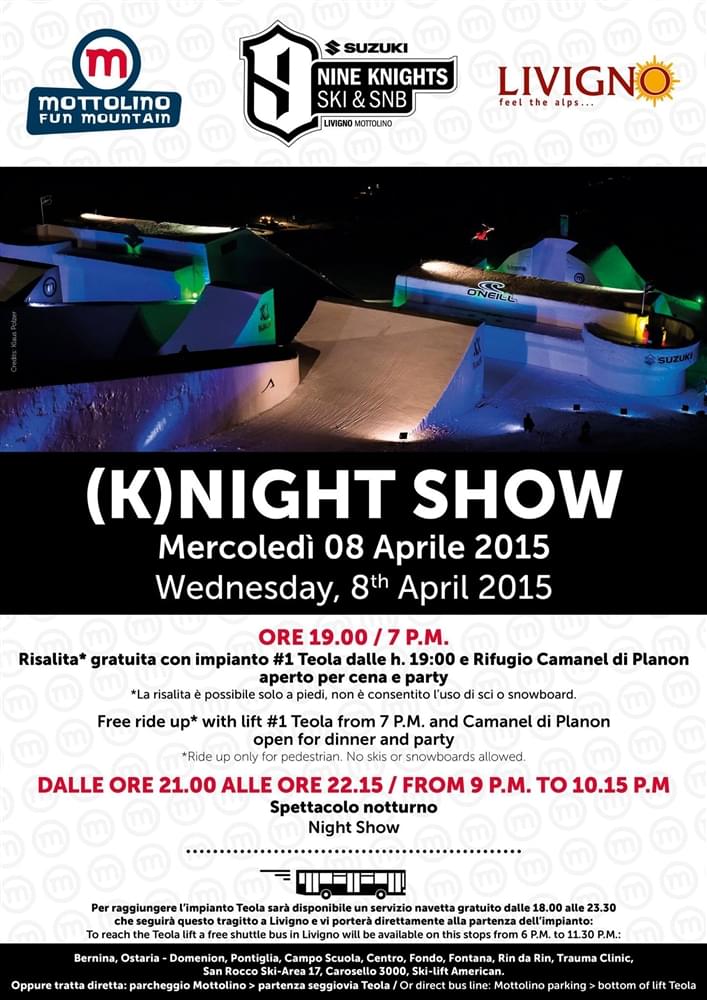 Trust us, don't miss this unique chance! We await you tomorrow night!