"What are you going to do on New Year's Eve?" is one of the most commont question these days, along with " what Christmas present should I buy for xy?".
The right answer? I'll go to Kosmo! Why? here's the answer!
New Years' Eve at Kosmo will be a night that reflects the location philosophy: young and dynamic, but also stylish and fun.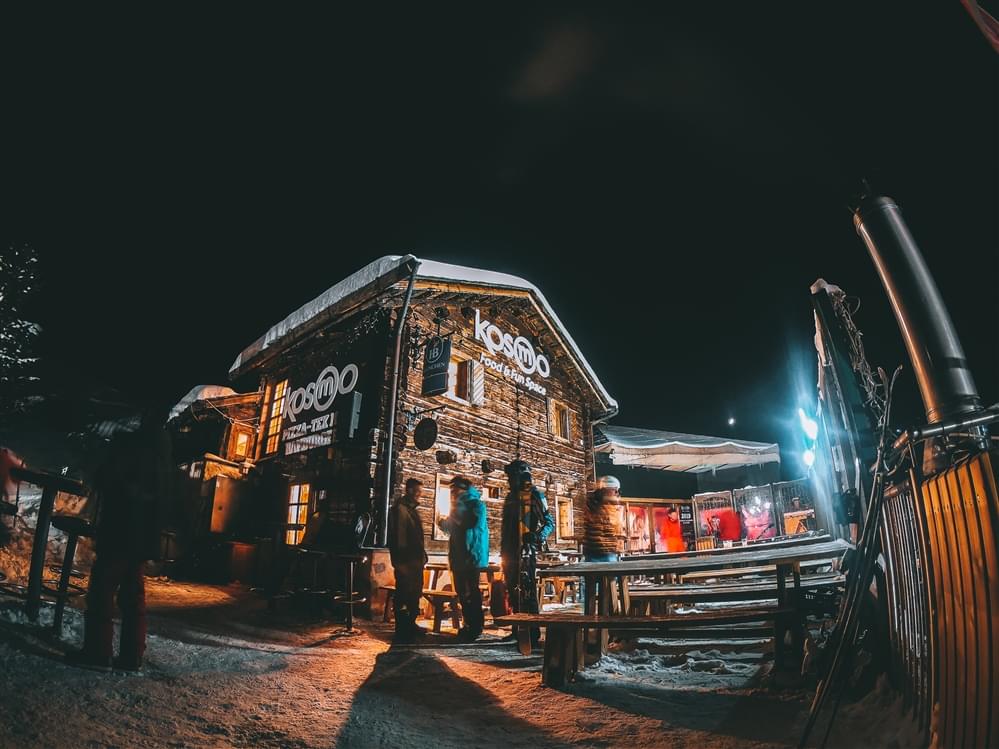 For our guests, we have two interesting offers.
1. Dinner&Party, all inclusive. 
Don't imagine yourself sat on a table, with your stomach full of food served by well dressed waiters, At Kosmo you'll find a rich and abundant buffet, with many delicious plates for all tastes. A smart way to enjoy food without being forced to eat too much ( and not have energy to party). 
At midnight you'll have access to the bar under our umbrella and, attention, all drinks are included in the price!
2. Party Only
If you want to eat at home with your family you can come to Kosmo to party! From 11 pm Kosmo will open the doors to those who want to join us and party all night long. With this formula, you can enter our après ski and have a free drink included. 
What will happen that night? We'd like to surprise you, but here are some tips.
Colour of the night: gold. We won't say more, but if you want to be in the place mood, we suggest you to wear and accessory or a dress of that colour. A glitter skirt, a papillon, a bracelet: you have time to get organized! 
Music: only the good one, perfect to party. At the dj booth, real experts of fun!
On stage: breathtaking performances, for a night full of emotion!
How about prices?
Go to mottolinogo.com
to discover them and reserve your spot for your New Year's Eve party in Livigno!