The Black Night is a must in Livigno August! Not just for tourists, indeed, for all the operators and the citizens in Livigno this event in a few years has become part of the traditional dates of our country. It might be that we are all accustomed to the artificial lights of the luminous signs, to the music coming from bars and restaurants and to the streets lit by the streetlights and the headlights of cars… well, at least for one night forget about all this and travel back in time to those years when Livigno was lit only by the natural light of lanterns and cars were only seen in the stories of some holiday makers coming from the big cities.
Starting at 8:30 p.m. on Friday August 15th everyone will be able to buy its lantern along the streets of the village and at 9:00 p.m. the show will kick off. At that time, in fact, a part of public lighting will be completely switched off and vehicular traffic will be blocked until 1 a.m.
The streets downtown will literally be flooded with exhibitions, performances and food tastings starting with from the bonfire at Birrificio 1816 (the localy brewery) going through the melodies of the Corpo Musicale di Livigno (the local choir). Don't forget to taste the apple fritters and take a picture of the vintage cars while passing by the booth showing you the production of butter and cheese. In short, you will have no time to get bored waiting for 11.15 p.m. when at Mottolino parking lot the great bonfire will start, followed by fireworks.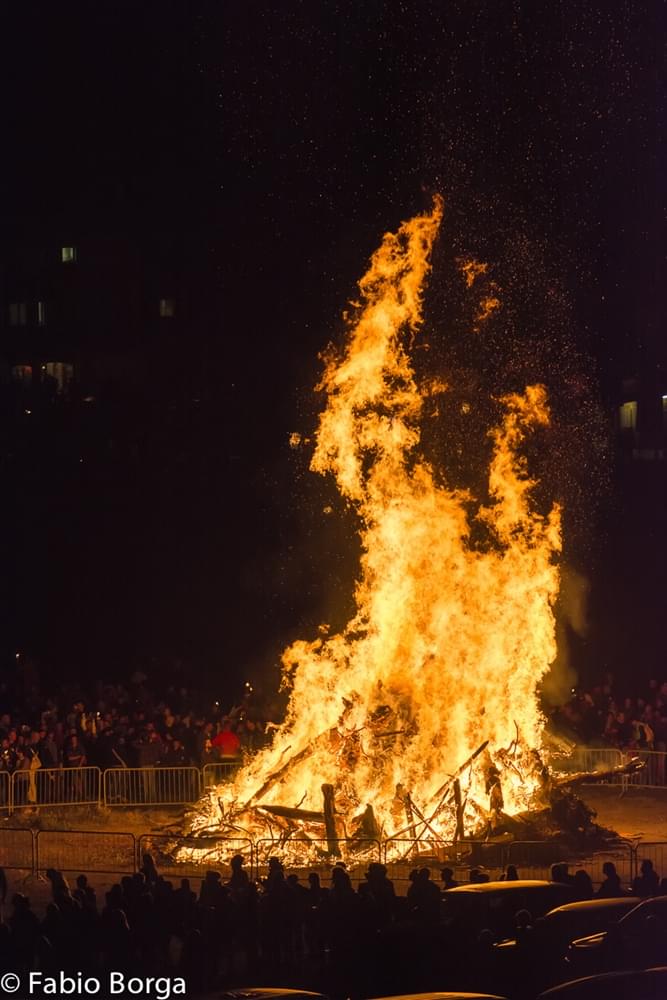 In short here is why you cannot miss this event:
Over 40 meeting points spread through town to entertain you;
You can see Livigno under a new vest which you've never seen before, lit only by its natural light;
It will be a mix of history, tradition and… party!
We are waiting for you in Livigno for a truly memorable mid-August and to make sure you won't miss out on anything download following here the map where to find all the events of the Black Night.