Are you coming to Livigno anytime this winter? Will you enjoy some great skiing? Don't miss the chance to boost your fun at Kosmo après ski, to complete your days with a dose of good music and some great parties! 
Kosmo après ski is situated next to Mottolino gondola bottom terminal, right in front of the ski slopes, exactly where an après ski is meant to be.
Without having to take off your ski boots, you'll enter a place of great fun and enjoyment. Every day Dj Fazza plays the perfect music for a cool party but if you are there on Tuesday and Thursday, be ready to party with our team.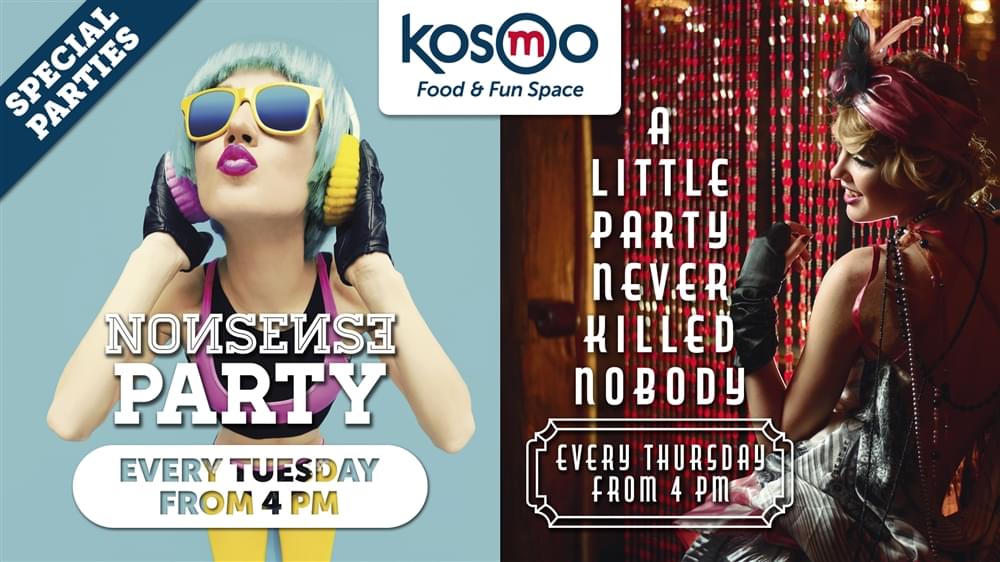 Tuesday is the NONSENSE Party time, when everything you'd like to wear is allowed with no judgement: big glasses, huge and colourful wigs, any tipe of costumes: the more nonsense you are, the better you'll fit into the party!
Thursday is "A little party never killed nobody", inspired by the Great Gatsby atmosphere. A team of dancers and performers will entertain you on stage with some amazing show. 
There's nothing better than a moment of pure enjoyment and fun while on holiday. Come and join us!