Don't say he's small, because he's as strong as a lion, he's stubborn like his zodiac sign, Capricorn, and has warm Spanish blood in his veins: all of this gave him the strength and determination to be the first of Red Bull Rampage 2014.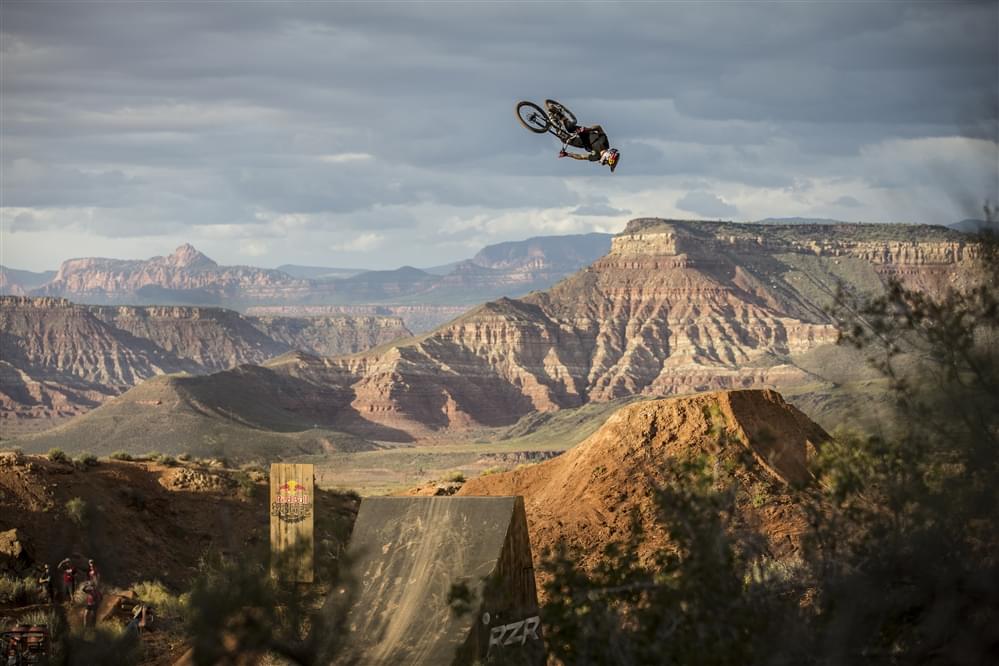 After three years of having reached the fourth position, this year Andreu Lacondeguy has finally broken the malediction, reaching the first place with just a perfect run, from top to bottom, getting the score of 95,25 points, winning over Cam Zink (89,50) and Semenuk (89,25), second and third place. Andreu has given up on the second run, considering that nobody had beaten his great score.
Since the beginning he was considered to be a possible winner and that's how it ended up being. He had all he needed to play and win: a super drop, built together with Graham Agassiz, exhilarating performance, immense creativity and the ability of inventing and projecting in his mind new trails and tricks.
These were Andreu words:
"I knew I needed something more to be at the top and that's why I choose the steepest way!"
Words are not enough! Check out these two videos, taken from different perspectives
From Andreu GoPro
https://www.youtube.com/watch?v=FkzJ7CRS89s
From spectator point of view, as if we were there
http://www.redbull.com/it/it/bike/stories/1331681801961/andreu-lacondeguy-vince-la-rampage-2014
We asked Alice, new entry at Mottolino, a comment about the victory of Andreu. These were her words:
"About a year ago I was at Mottolino, during the first edition of Nine Knights MTB. Seeing Andreu and all the other international riders was already a great emotion, just like a child in front of his super hero. I followed him during top events, or in spectacular videos like "We the trail ends", in pictures and magazines. Watching him live made me realize that super heroes really exist! It was like being in a freeride film, I felt I was protagonist with him during that amazing event!"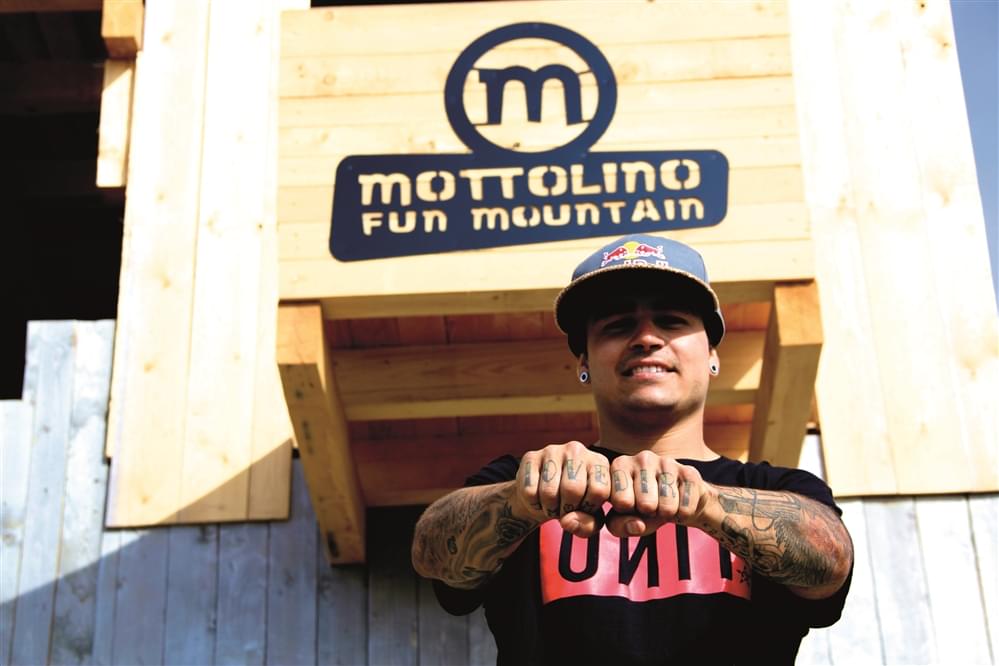 Alice's words make us understand how much big champions of these posrts can get into people's hearts and giving emotions even from far away. We are looking forward to having him at Mottolino in the next summer events
We await you Andreu! Big up!