When it comes down to deciding what to do with kids, it isn't always easy: it often happens that only adults or only kids have fun. This is why, especially when friends come to visit, I never get tired of spending time at Larix Park in Livigno with my kids.
Firstly, it's awesome because kids and adults of every age can use it: every kid from over 18 months of age can have fun.
For them who are under 3, there's a great Yepi Area, a park with toys and fun north shores which can be faced without the need of wearing a harness, this is particularly indicated for who is particularly afraid of heights or who does not feel full comfortable with the use of carabiners.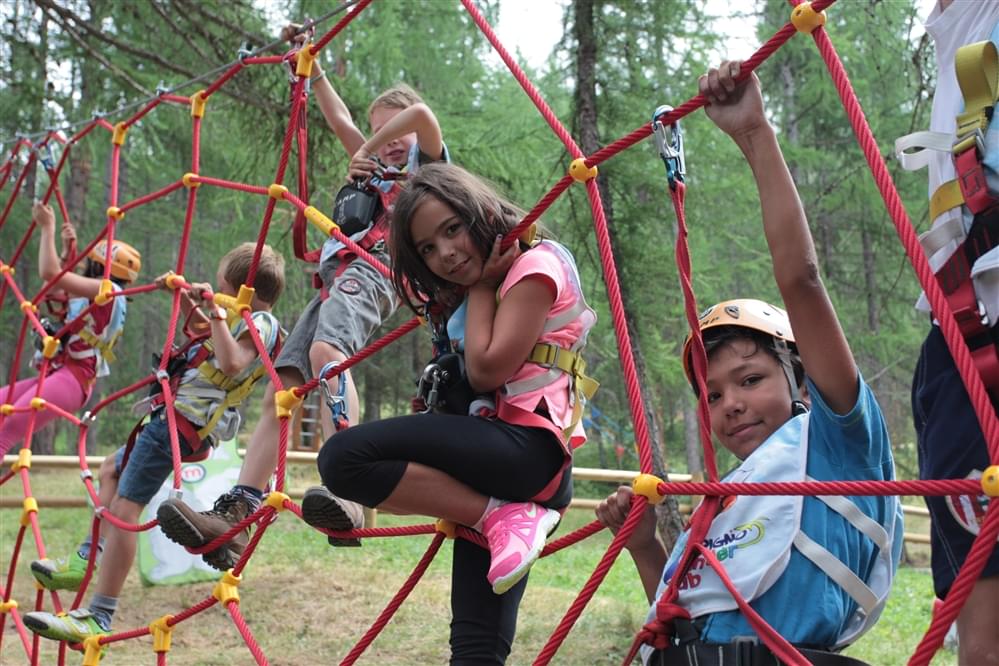 I guarantee you, that even if they are not 2 years old yet, they will want to do the pink course, an area full of zip lines (flying foxes) designed especially for kids around this age. I still remember the smile on my kids' face the first time they did them… they ran from one zip line to the other without even thinking about stopping for a second, and they kept shouting: "Again! Again! Fun is guaranteed for the younger ones but for their parents too, who will see their kids having so much fun that they will not even realize how fast time is passing.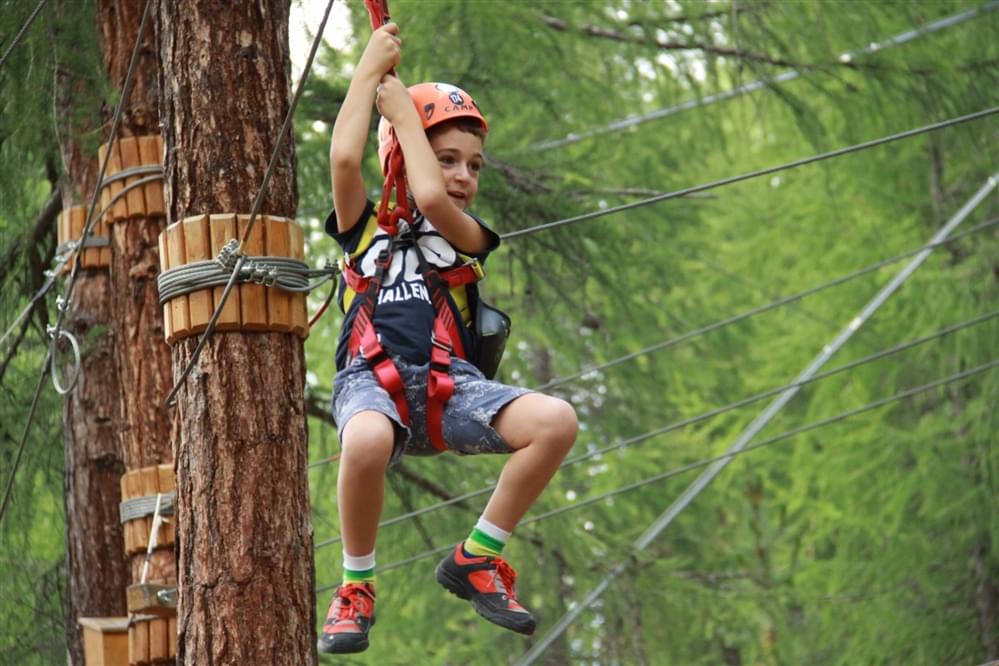 From around 6 years of age onwards, they will be able to approach the real courses, starting from the easier one, the green one! In complete safety, accompanied by mum and dad, if they want to, they will be able to try to live the experience of walking a couple of meters up on the trees… real emotions are guaranteed for everybody!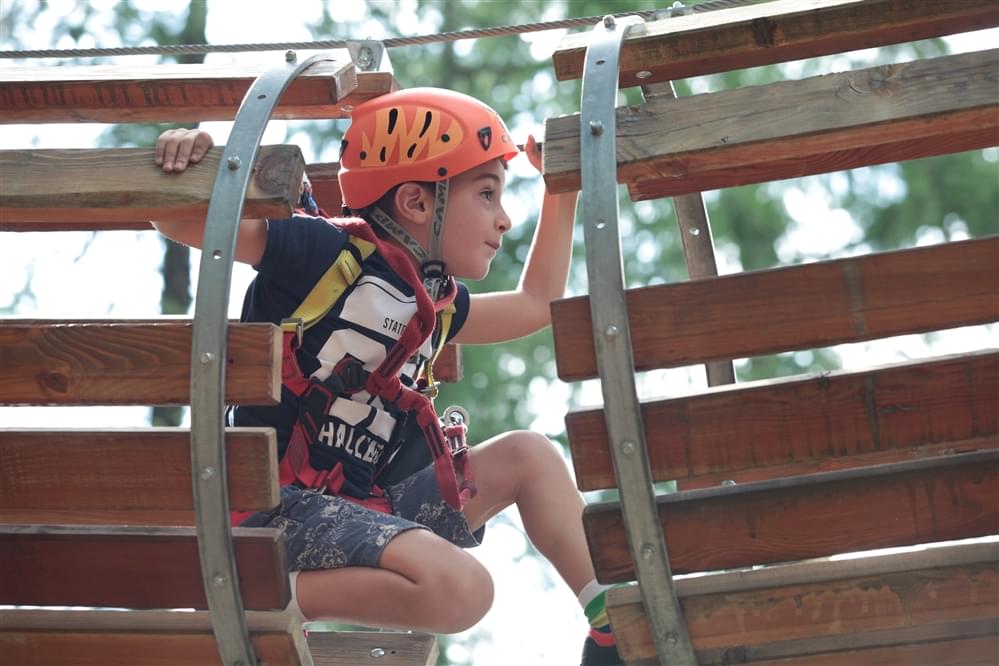 This is why I often use Larix park as a birthday present for my kids' friends. What are you waiting for? Purchase now your entrance at the Livigno's adventure park for your kids or as a gift: they will surely be surprised.