Someone said hot? One suggestion, try to search on internet "Webcam Livigno Summer", open the page and suddenly the space surrounding you will feel cooler.
Jokes aside, in this warm period mountains are totally giving great satisfactions to all those who are escaping form the hot cities, and what could be better than Livigno for your "escape from the hot"?
Do you want a preview of the activities which you can do in the Little Tibet? Great, then your are in the right place because other than giving you some suggestions we will also show you the best Webcams in Livigno in summer.
Webcam Bikepark Livigno
On our website you can find two different webcams placed in the bikepark: the first on shows the start of the bikepark and the BigAirBag where bikers try new tricks on their bikes. The second cam is at the Jump Area in the Passo d'Eira area, as well as the other cam, it shows breathtaking images thanks to the panorama.
You still don't know the bikepark? Here are some info for your first trip: someone describes it as a funpark for bikers, others call it a training field, some do it as a past time activity and others just to spend a day in a different and fun way. For beginners or for who has never visited the bikepark, it is possible to rent all the necessary material, form the bikes to the protective gear, at Dr. Rent. At the floor above you will find the ticket office and the beginning of the gondola which will bring you to the top of the slopes. From here on it is all downhill!
Webcam Larix Park Livigno
The webcam at Larix Park Livigno will show you the entrance of the park "live" so you can have an idea of the weather situation and of the amount of people who are in the park so you will be able to organize your visit as well as possible.
For who does not know it, Larix Park is the only adventure park in Livigno and it is located in the Freita area, about 5 driving minutes away form the centre of Livigno and it can be reached also with free public transport which you can find in the town every day. At Larix Park you will find 6 courses for adults and kids as well as a special area for our guests under 3 years of age, this is why the pay-off of the park is Family + Fun!
Between the highlights of the park for the bravest ones there are the Tarzan Swing on the black course and the quick jump on the orange one… trust me, both are amazing!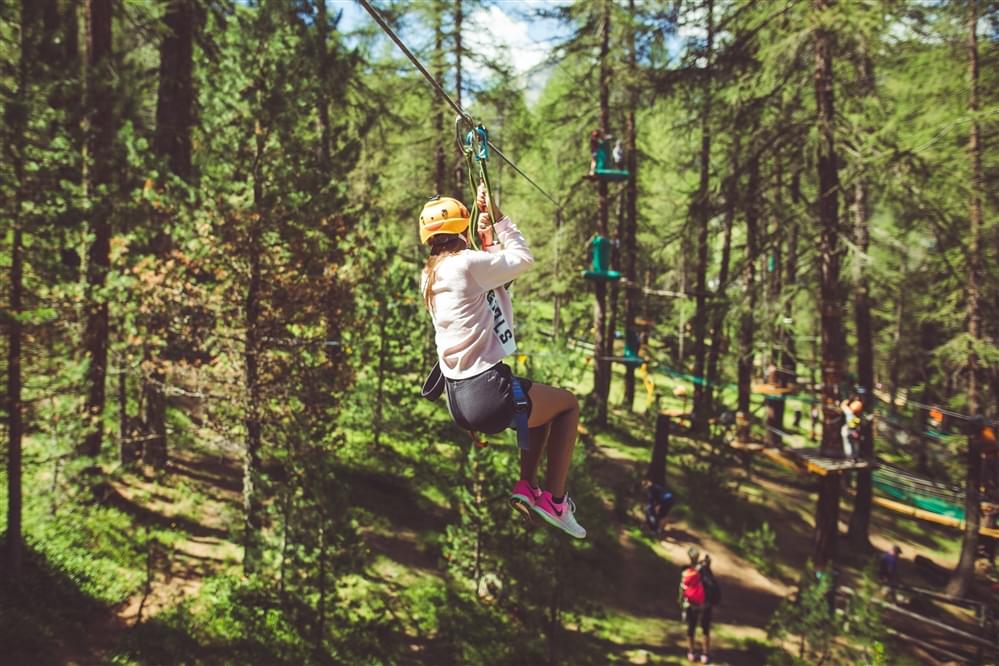 Now the steps are very simple, after staring at the webcams for hours, you have nothing left to do other than reserving your holiday in Livigno! We are waiting for you at Mottolino!