Short time left to Saturday, November 26th, the day when the curtain is lifting on the new winter season in the Mottolino ski area in Livigno. After the first snowfalls that led up to 50 cm of fresh snow at altitude, preparations are underway looking forward to the opening: thanks to cold weather, especially at night, the artificial snowmaking system is at work and snowgroomers started moving along the slopes.
There is no doubt that the season is looking very interesting right from the start and the huge Mottolino family is looking forward to begin this new adventure and the new projects.
For some time now we've been working on a number of projects, grouped together by one main objective… giving our guests a fun and memorable experience in our ski area.
Under the motto "fun, food, feel good" we aim to make our guests feel good… from the moment you arrive and put your skis on, to lunch break and on until the apréski that, starting this year, you will be able to enjoy before going back to your hotel.
Yea, because one of the great news for the winter is the opening of a new place located at Mottolino gondola bottom terminal. The place, in addition to offering delicious lunch breaks based on burgers and top-shelf warm dishes, will offer fun time at apréski together with Miky's Pub staff.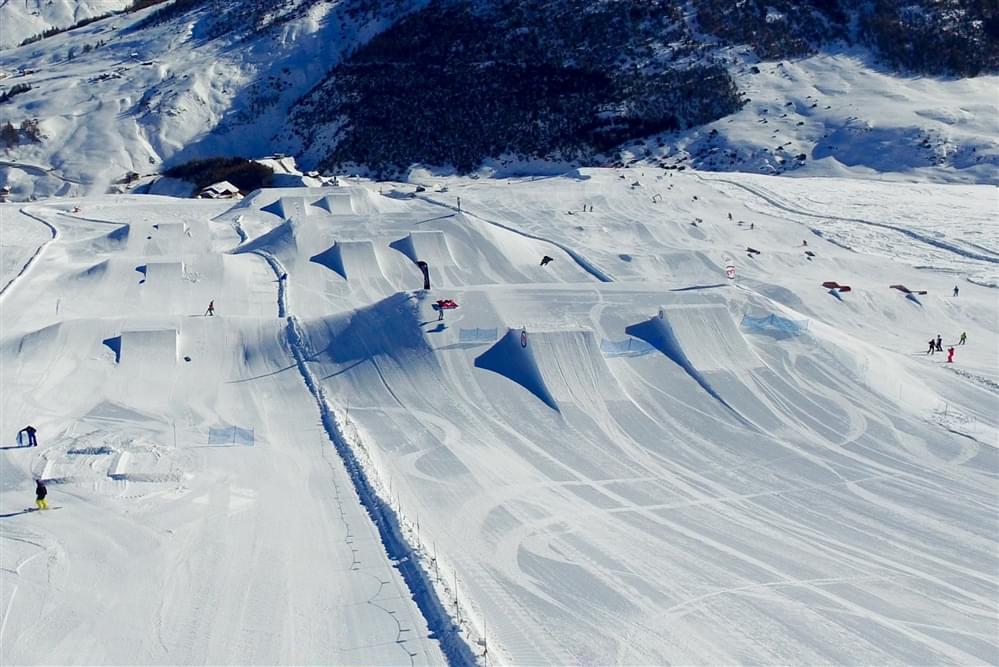 As per your skiing day we are already working at full capacity: in addition to perfectly groomed slopes for skiing in total safety, you will find special areas dedicated to the fun of the whole family. The 3 main Fun Areas will be the snowpark, recently awarded as the second greatest park in Europe during the Best Ski Resort Awards; the Freeride Cross Area, where you can find the ideal terrain for fun, mixing the excitement of ski cross to the freedom of freeride; and the Yepi Course, an area entirely dedicated to children, that will be improved thanks to new features.
And this is just the beginning… what are you waiting for? Check the skipass prices and book your holiday in Livigno here!