I want to present you the new Mottolino Clothing Line, available exclusively in the new concept store La Galleria Livigno, and tell you an ordinary story about young people pursuing dreams and living passion.  
The protagonist is a girl I met some time ago and I've never seen her without wearing a piece by Mottolino. Call it passion! 
Alice, where do you get the ideas that you develop on the clothing line for the following season?
"My ideas come observing Mottolino fans, that express their style and their way of living Mottolino on social medias. I then have a look at what big brands do in freeski, snowboard and skateborad. We always want to find the right mix between slopes and streetstyle…" 
I have to ask you, where do you think that people wear this clothing line?
"Well as you might have guessed, the goal is to have our fans wearing our clothes not only within the ski area but also in their daily routine, in the city, when going to work, or when spending a nights with their friends in their freetime… If you like something you are always proud to wear it!
Ali how did you feel when you saw that these clothes you made were real?
"When we sent them to production I was quite anxious, as soon as tehy arrived I went to check them out… I couldn't realized I designed them! I was profoundly excited, especially because since I was living in the south of Italy I was dreaming of putting my signature on Mottolino clothing line… It's true, sometimes you can realize your dreams!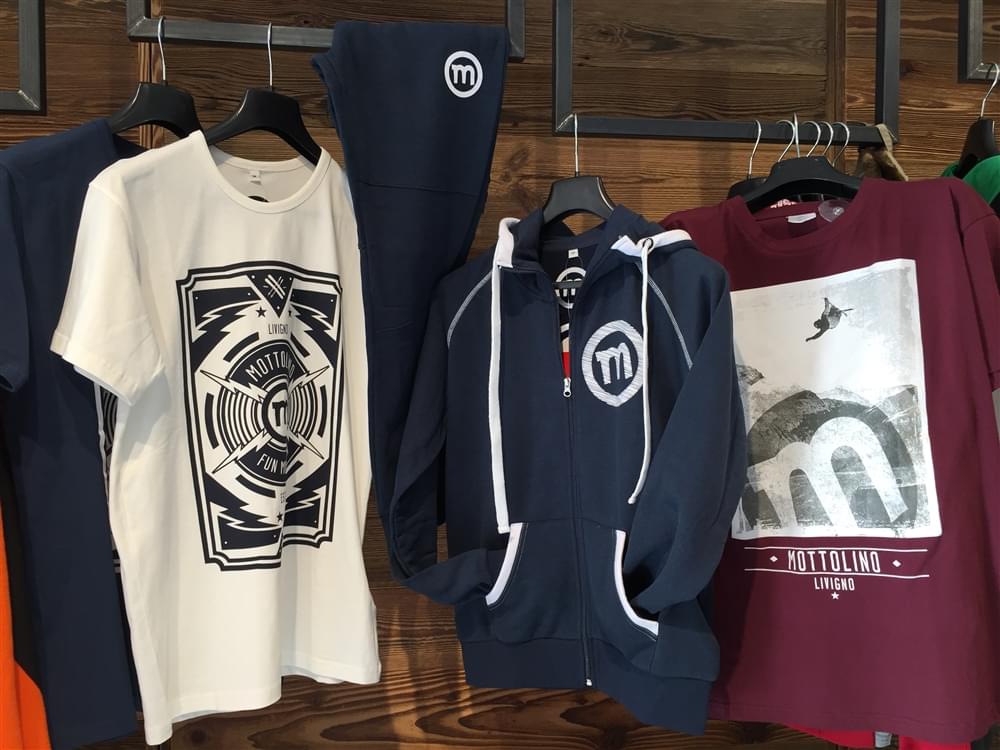 Well done Ali, you showed everyone that passion, ambition and working with your heart always takes to good, amazing results. Especially if it's a girl designing, a girl like you, that lives our brand as a real lifestyle, to be proud every day. 
What are you waiting for? Come to La Galleria Livigno and discover the new hoodies, t-shirts, beanies, and pants by Mottolino….  you'll take with you some of our passion!