In five months of winter opening, this year as well we have seen and done it all and in this blog article we want to summarize in chronological order 4 moments that we won't certainly forget easily. Enjoy the reading!
1. New Industry line at the snowpark
Thanks to the new partnership signed in November between Mottolino and Schneestern (the nr. 1 shaper's company in Europe), the 
Mottolino snowpark
 have seen several innovations in the last winter season. Among all the brand new 
Industry Jibbing Line
 consisting of 15 structures that have delighted snowboards and skis of our more experienced fans. The last ones to use it were the athletes of the British snowboard and freeski team who spent the last week at Mottolino to train in the park and to try new tricks on the big air bag.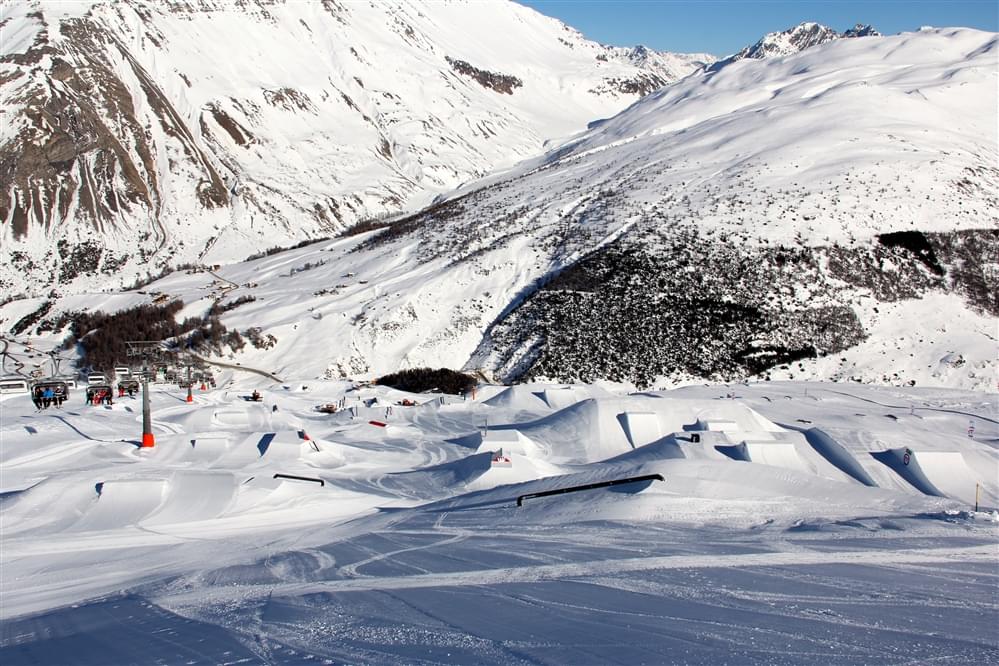 2. The best hamburgers in Livigno on the Snow food
At the end of January on the slopes of Mottolino appeared a rather unusual snowgroomer. It wasn't in use for slopes' preparation neither in use to build new kickers at the snowpark but … in use to prepare super high quality hamburgers! Snow Food could not be left out from our ranking: this snowgroomer moved within the ski-area for three months, giving the opportunity for our guests to enjoy fantastic burgers directly on the slopes surrounded by breathtaking and exclusive surrounings, to say the least. So memorable to make us drool!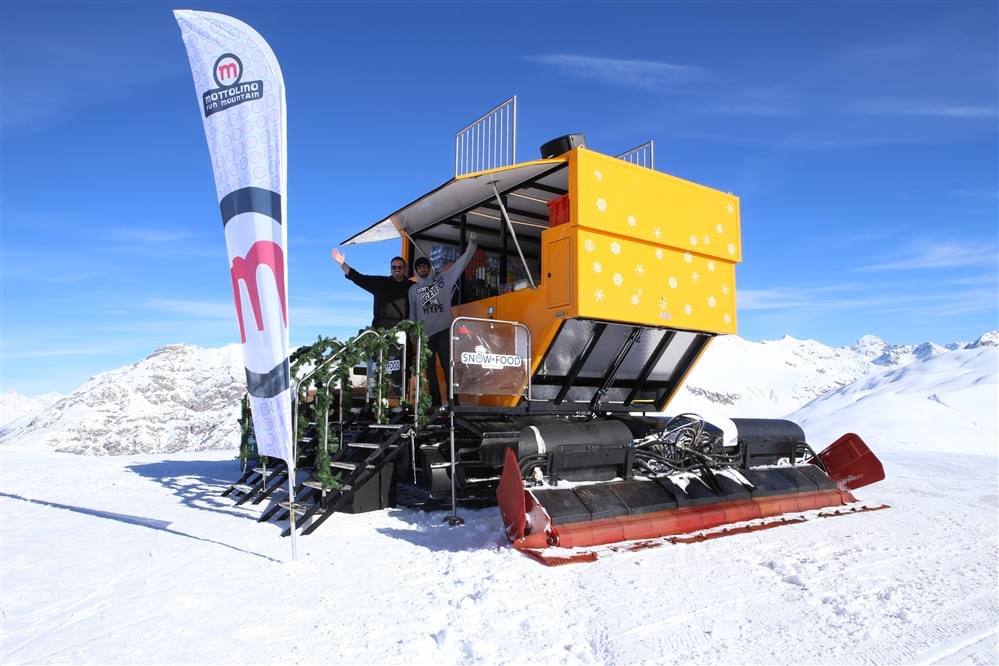 3. The larger Nine Knights ever
Freeskiing, snowboarding and skateboarding as well. Edition 2015 of the
Suzuki Nine Knights
will remain in everyone's memory as the largest one of all time: no longer one castle but 4 (2 bigger and 2 smaller ones) with crazy structures including a skateboard ramp and kicker of about 30 meters. At the event attended 
five Olympic medals and five world champions
 offering a unique show of its kind. Take a look at the video in the gallery at the bottom of the page and mark the date in your diary because the Nine Knights will be back at Mottolino from the August 31 to September 5 in its summer version.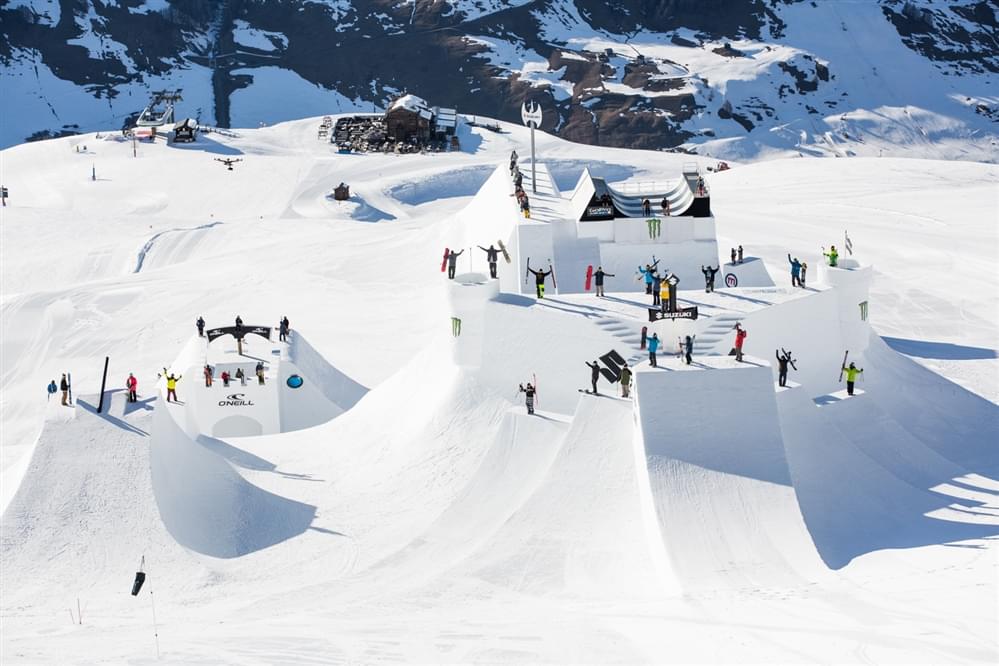 4. At Mottolino the first quad cork in the world
Such end of season has never been seen in Livigno! On April 15th, 2015 Billy Morgan, Red Bull athlete of the British national snowboard team, wrote a new chapter in nsowboard history by closing at Mottolino the first ever quadruple cork. The news has literally gone around the world on magazines such as Time, The Guardian, Washington Post, Red Bull, Corriere della Sera and on TV stations such as BBC and NBC. The video of the jump (which you find in the gallery below) passed the 3 million views within the first 24 hours among all platforms.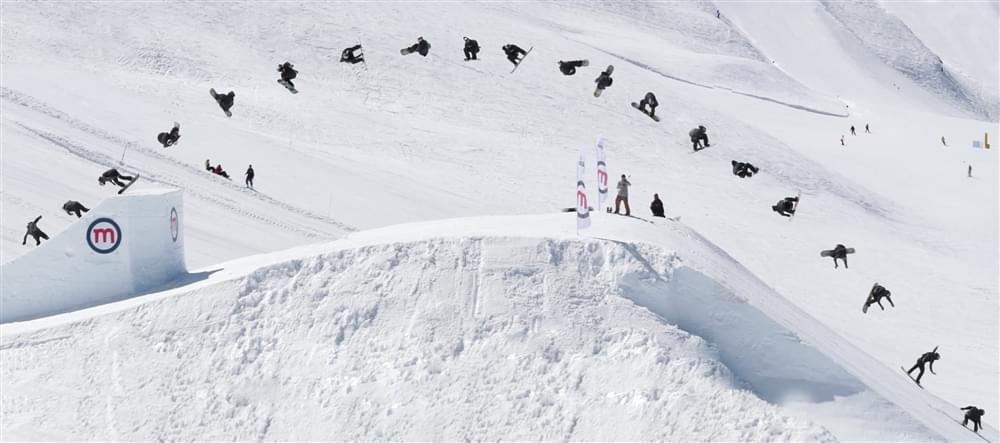 Have we forgotten anything? If the answer is "yes" add in the comments below your unforgettable moment at Mottolino.