Since we've announced the official closing and dismantling of historical lift Monte della Neve, we have put together all you Facebook comments for a fun reading. Have you ever been in a situation like these? Do you want to tell us your experience? Leave here your comment or any nice pictures you have of it!
#1. Ending a way-too-long ride
We knew that lift Monte della Neve was slow since the beginning. 20-25 minutes was the estimated time for a ride on it. An eternity at January's cold, a joy under the spring sun. For someone just an unsustainable length: that's why, in the middle of a ride, they decided to profit of the short height the lift could reach at some point, to jump on the soft snow. A solution we DON'T support anytime, but the only way to get back skiing fast. Questionable but alternative experience.
#2. Opening one's heart
The alpine landscape is a wonderful and romantic frame. The lenght of the lift allowed some young guy to open his heart to his beloved. We'd love to know if that was a proper declaration of love or just a secret. Anyway, for sure the two protagonists of the story didn't suffer the cold. A special reward to this story, that made us dream.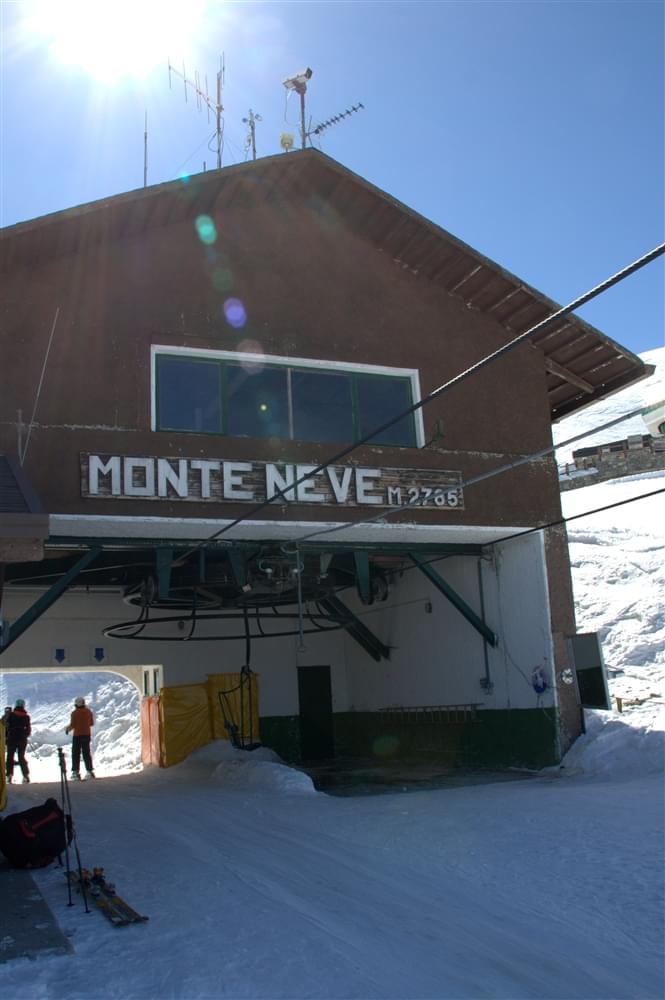 #3. Pit stop at the restaurant.
The youngest people won't remember that once, half a way on the lift, there was a mountain restaurant. Around midday it was impossible to resist the temptation: the smell of sausages on the barbecue and the music, were a clear invitation to get off the lift. Thanks to a liftie help, you could go straight from chairlift to beer. We'll definetly miss that.
#4. The best tan of your holiday.
Warm and nice days of March and April are the best chance for sunbathing lovers, even because at high altitude the sun is incredible. Getting on Monte della Neve meant taking a break from skiing and enjoy the wonderful panorama and the great sunrays, guaranteed all along the lift. Even the non-skiers could take a ride without suffering the cold. Another great thing we'll miss a lot.
#5. The coldest rides of your holiday
For many, Monte della Neve will remain the coldest memory of their holiday. It happened that you would jump on it without realizing that 20 minutes at january's cold were too many, even for the brave. That's way some time ago you could get some covers, that would help you to better tolerate the temperature and to have a nice ride (unless you were riding with a stranger. That would have been kind of awkward). We won't really miss that.