Christmas is always closer and we re sure that most of you can't wait to ski in on the slopes of Livigno. At the Mottolino ski area, the work don over the last few days has been extremely exceptional and it guarantess the opening of all the slopes except for the Passo D'Eira ski lift which will open half way through next week. As far as the ski slopes are concerned, today all the main slopes are open with all the various connections between them and the situation at the top is really fabulous as you can see in the picture below shot a couple of days ago. Wide slopes and in perfect snow conditions which guarantee fun from morning to evening.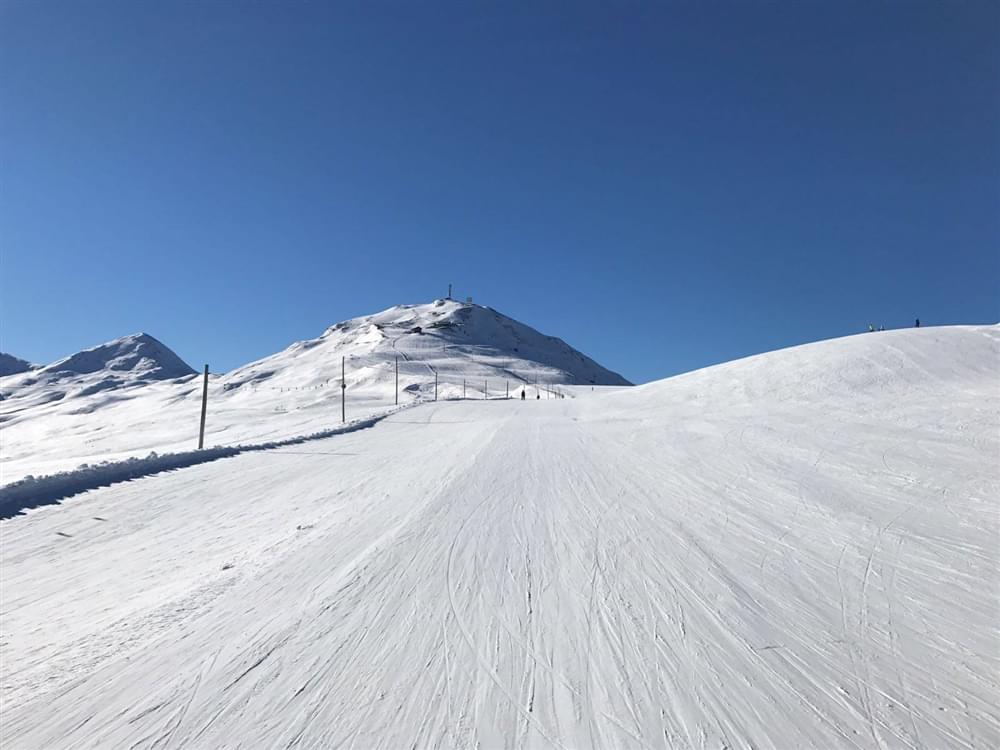 As far as the snowpark is concerned, as of today there are 7 features open and the work of our shapers is getting intense to guarantee the opening of the first XL/L features as soon as possible. However, in these days you will find: box flat 3 m, box flat down 3 m, mini hip with stall mushroom, box down 6 m, funbox jump 2,5m, wave box 6 m, box flat down 6 m.
At the end of your ski days don't forget to go to Kosmo, the new apres ski of the Mottolino family which you can find open every day from 12.00 to 19.00 at the bottom of the gondola.