Skiing with children at Mottolino is a real laugh! Word of mom and ski instructor. Having taught skiing to numerous kids and now seeing my own children moving their first steps on the snow, I understand that ensuring great conditions for children, gives the best and most relaxing days to adults as well.
Ski slopes designed for children, infrastructures and suitable facilities, dedicated areas in the mountain huts… they are all essential. If to these things you add games creating enthusiasm and motivation… you will know when skiing starts, but not when it will end!
With children the watchword is clear: play! And skiing at Mottolino is the winter game to end all! Starting off it's easy: thanks to the super-fun staff at Dr Rent children won't get bored during the choice of the perfect equipment for them, comfortable elevators will make staircases nothing more then a bad memory and a fast gondola… shorter then expected they'll put their skis on kissed by the sunrays. Oh yes, because at the gondola top terminal, the weather is sunny at 8 am already and, especially for the younger ones, it's better not to get too cold!
From this point there are various alternatives, depending on everyones's skills… and if they can already keep the beginner V position or are expert skiers and you want to give them a taste of how much fun the day will be: take them along the new Yepi course on the Amanti slope!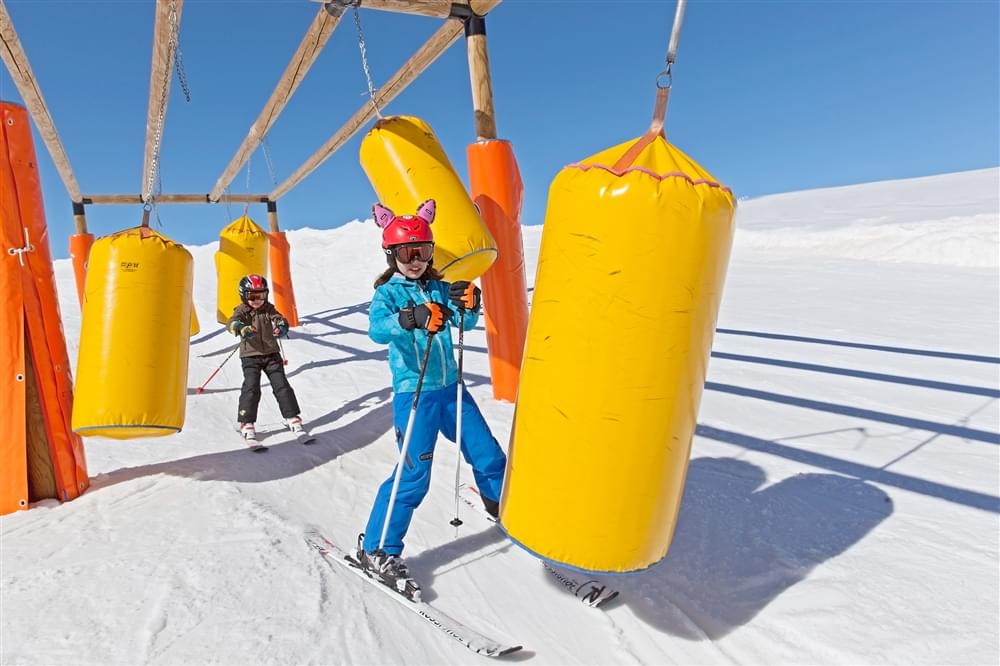 Our cute mascotte who's been with us for a few years now, this season grew up and is now on the ski-area in its 2.0 version: computerized! Register your child for free at Dr Rent shop located at the Mottolino gondola bottom terminal, get the Ye-tector and the Ye-map and start having fun with your little skier! Goal of the day: accumulating as many points as possible.
How to do it? It's very simple: simply ski along the Yepi course, which goes from the gondola top terminal down to the bottom one, and every time you find our Yepi… hug him! Every hug will give you the chance to collect valuable points!
How good have you been? Check it out on the big screen located outside the gondola bottom terminal at the end of the slope and, as of Saturday January 10th 2015, keep on following the official game ranking online… you might be Mottolino winter champion!
What are you waiting for? Watch the video to see some of the fun structures awaiting you in the course and then off you go… heading Dr Rent to get the Ye-tector, your electronic points counter, to start playing the game!