In November there are people that can't wait to put on their skis and would never want to stop. How to blame them? Skiing in Livigno at the end of the season in a unique experience… even better at Mottolino! Find out 5 good reasons to plan a visit here once again before the 3rd of May, last day of the winter season.
1. THE SUN
With the days getting longer, there's more time for sunrays to kiss our slopes, giving pleasant rides even to the more sensitive to cold and to the kids. Lifts are open till 5 p.m., you'll enjoy snowy slopes and breathtaking panoramas till the last rays of sun.
2. SNOW
Skiing at Mottolino in spring is unforgettable because even with the sun, snow has perfect winter conditions. The majority of our slopes has a sun exposure that keeps the snow conditions perfect until the end. Mottolino is not only ski and snow, it's even fun, in every sense.
3. SNOWPARK
Passionate about jumps will go wild in the snowpark, open until the 3rd if may in perfect conditions… and even more. The majority of our riders, even beginners, appreciate the snowpark even at the end of the season. Softer landings, a complete park and a daily shaping.. are just a few of the most valuable aspects.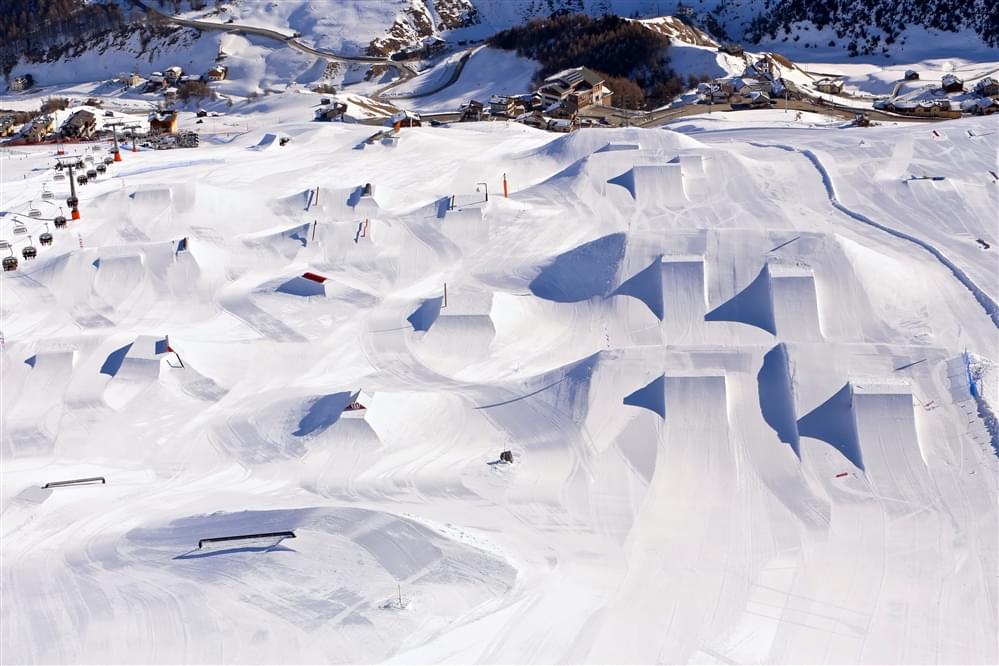 For the ones that enjoy good food even on their skis, here are two valuable aspects to come back to the Fun Mountain
4. SNOWFOOD
The coolest news of the winter season will continue until the last day: Snowfood, the snowcat with the kitchen offers the tastiest hamburgers on the mountain directly in the slopes… with the sun and the nice days, what's better than those delicacies in the open air with good music?
5. MOUNTAIN HUTS
If you want something easier, to relax.. the culinary offer in Mottolino Huts will definetly meet your needs. Besides the sandwich bar, the self service and the terrace, we suggest you a break at Luciano's, the restaurant at M'Eating Point, do enjoy the great food of our chef, or the Pasta House, at Camanel.
What are you waiting for? Choose the best period to come and visit us and contact us… we'll help you organize your holiday!