Surely some of you has already heard about the Yepi course over the last seasons… Do you have in mind the funny mascot who stays in company of your kids at the ski school, at the Kindergarden at M'Eating point and at the dedicated slope next to the Amanti Slope? Well, such an area has been totally revisited and redesigned in 2017 and from today it already possible to access a part of it right below the top of the Mottolino gondola.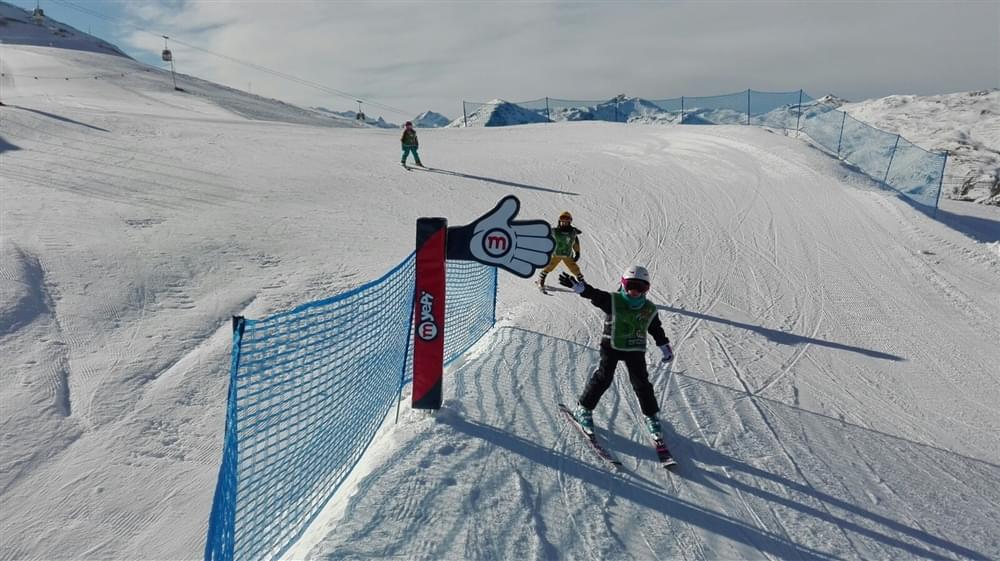 An extremely fun tunnel, artificial waves, small jumps, parabolic turns and a new box are the features which you can find at the moment, while waiting for our shapers to finish the rest of it.
The course is perfect for children and families who love having fun times on the slopes, thanks to the conformation of the terrain and to the work made to create the course, the area is absolutely simple and safe also for those who are moving their first steps on skis or snowboards.
Yepi is waiting for you to try his new course… come to find him 😉