Saturday the 11th of August Mottolino inaugurated the new "Enduro Natural Trail".
The name leaves no doubts: the trail is accessible to downhillers, but most of all it is open to enduro bikers.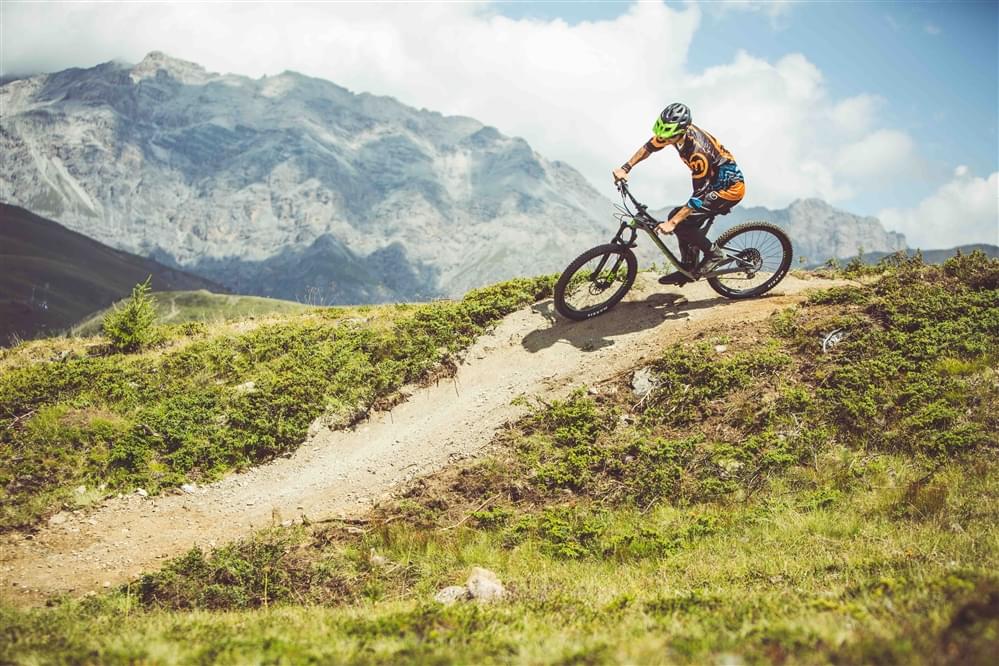 Compared to the other 13 bikepark trails, "Enduro Natural Trail" doesn't have difficult obstacles such as rocks or roots, but it follows the natural terrain shape. 
With its 5600 m of lenght it's more flowing and it offers amazing landscapes over Livigno valley, occupying a completely new area on the mountain. 
Riders can choose among a wide variety of tickets to ride the gondola, enjoying the long and amazing descending trail.