Summer is coming and everyone has its own countdown. For example I have my own: at Mottolino I work in graphic design and one of the projects which I'm most passionate about is that of the clothing collection.
Since January I've been working on to the new summer collection and my countdown ended yesterday when I received a few samples of new clothing and accessories by Mottolino.
It's hard to put it in words, but I can guarantee that when this time comes it always gives me a thrill. After 4 months of planning, suppliers research and materials check I can finally touch with hands my own creations: and it's fabulous.
And now, knowing for sure that everything is really as I've imagined, I can unveil the first news about summer collection 2016:
MOST AGGRESSIVE DESIGN EVER:
when creating the new clothes I got inspiration by the most prestigiuos downhill, freeride, and motocross racing outfits thus highlighting the main colors recalling Mottolino: blue and red.
NOT ONLY SWEATSHIRTS AND T-SHIRTS:
while the previous years you were used to find sweatshirts and t-shirts only, this summer the range of our products will reach far beyond. Let me just tell you one thing: a few items can also be used on the beach 😉
BIKEPARK AND LIFESTYLE:
Mottolino wear is for everyone, no matter if you've never been in a bikepark or if you're not keen on downhill because I've also thought of something devoted to lifestyle. There's one thing, thou, we just cannot resist from putting down to bikers… downhill gloves by Mottolino will be available!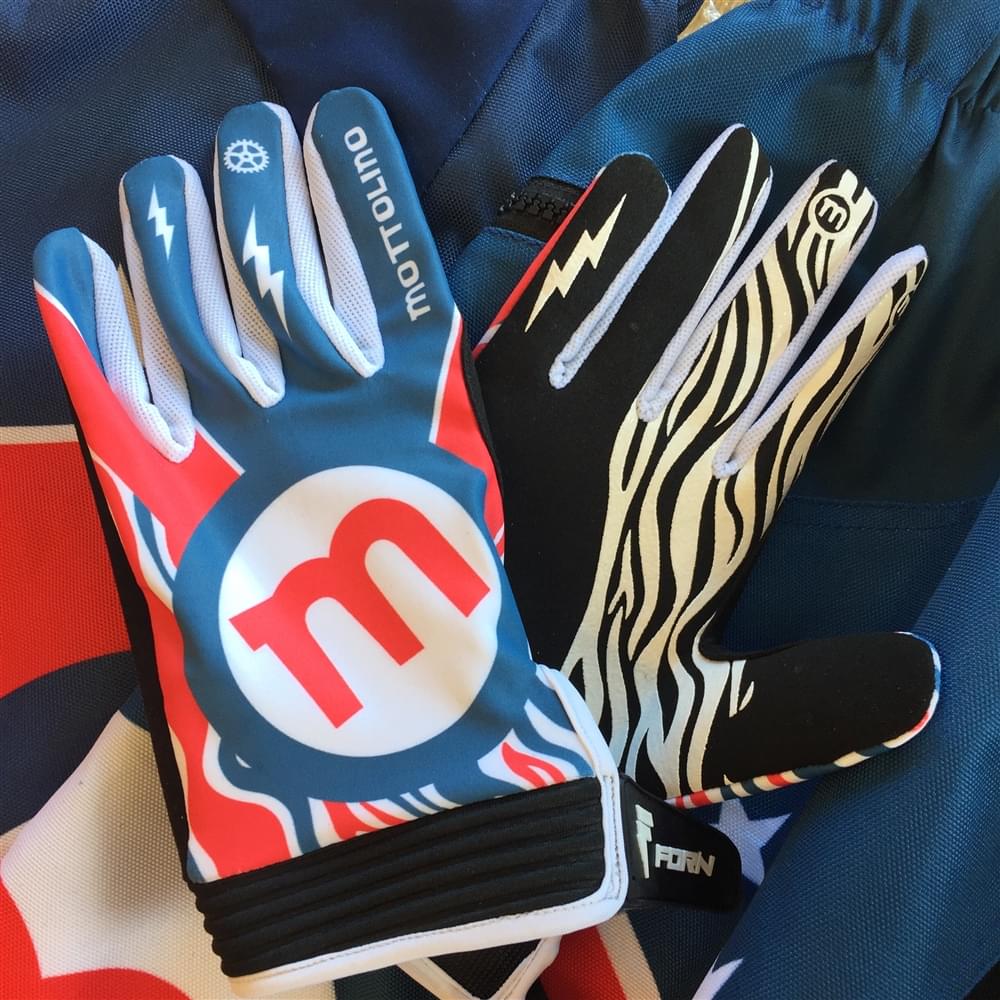 ACCESSORIES:
let's end this first preview with another novelty. Mottolino will keep you company with new accessories to use every day: from multi-purpose bags to caps, going thorough mobile phone covers… for a super fun summer!
For today I've given you enough clues, let me then remind you that all the new products will be available from bikepark opening day at
La Galleria
, Mottolino's partner shop located downtown Livigno! Stay tuned to find out the next news!