The new year started about ten days ago and during the holiday we've put together Mottolino's 2015 best for you to relive through this article. Take a 5 minute break and enjoy the "Best of" told in a chronological order.
1 – Caspar Lee visiting Mottolino
Who's Caspar Lee? Most likely you don't know him at all unless you live with a rather young daughter who follows the YouTuber World. Well, Caspar Lee is a YouTuber (or, to word it out in an easier way, he's someone who publishes video on YouTube). He's 22 and has an impressive result especially on his video channel: 5.501.415 fans on YouTube, 3.7milions on Instagram and 1.3 milions on Facebook. Caspar spent a skiing week in Livigno in January 2015 with another one of his YouTuber friends and together they've paid us a visit… that's how Mottolino has appeared several times in his highly popular social content.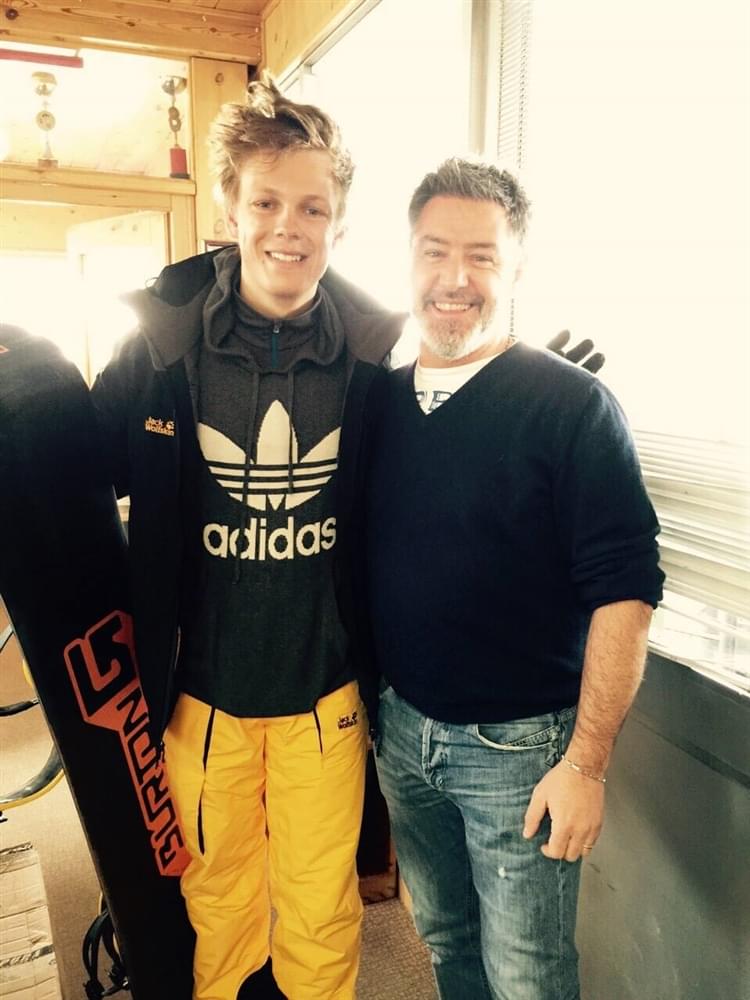 2 – The biggest snowpark ever
Still in January Mottolino's flagship scored a new record: we're talking about the
snowpark
that last year displayed as many as
63 obstacles
among rails, boxes and kickers. The structures were launched by the future snowboarding champions with the World Rookie Fest and they all remained open until the beginning of May hosting national teams training, international shootings, TV commercials and the Nine Knights ski & snb qualifier races.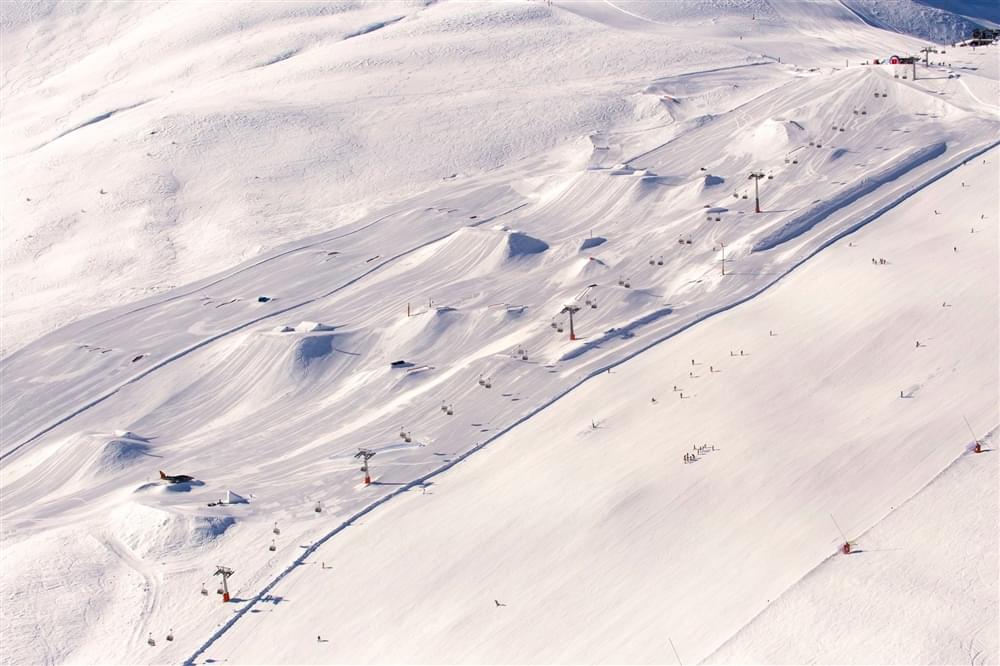 3 – SnowFood: the first kitchen-equipped snowgroomer arrives at Mottolino
An alternative project, fully matching the new street food trends, but adapted to the mountain context: this is
SnowFood, the first kitchen-equipped snowgroomer
which in January arrived at Mottolino for its first winter season. Honorary chair to the chef Matthias who, every Sunday, prepared delicious
gourmet burgers
significantly raising the quality of the dishes and Mottolino's culinary offer. Breathtaking views, party atmosphere, and different locations changing according to weather conditions made SnowFood one of the most exciting and ambitious projects in winter season 2015!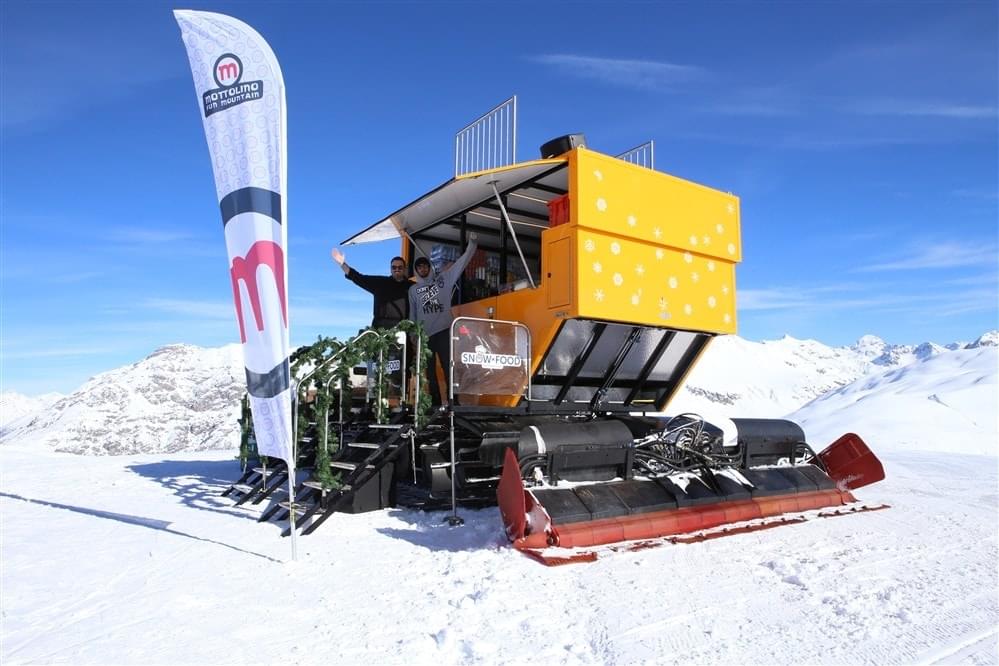 4 – Super party at Camanel Planon with Tanja La Croix
In March, the famous Swiss DJ in a beautiful sunny day played at
Camanel di Planon mountain hut
for
Maserati's winter party
. Energetic, beautiful and super stylish, Tanja has entertained Mottolino audience with a never seen before DJ set!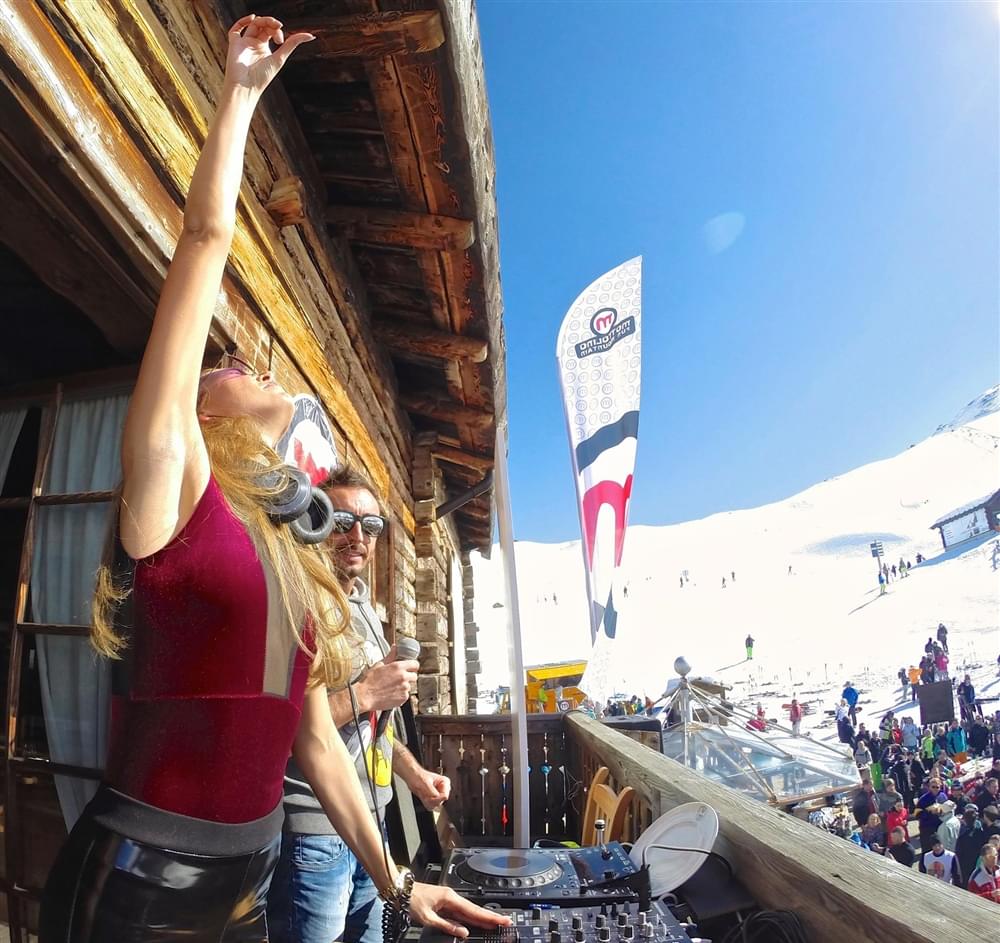 5 – Mottolino: the perfect location to promise eternal love
Spring… perfect slopes, longer days and views still looking wintery. And so it happened that on a March day we received a picture from Stefano Boghi who, framed within Mottolino's landscapes, was kneeling in front of his fiancée asking her to marry him. We immediately published the photo and within a week we got other 3 pictures of couples who chose Mottolino for their marriage proposal. The news could not go unnoticed up to the point that it was picked up by various national media such as Disco Radio and La Repubblica.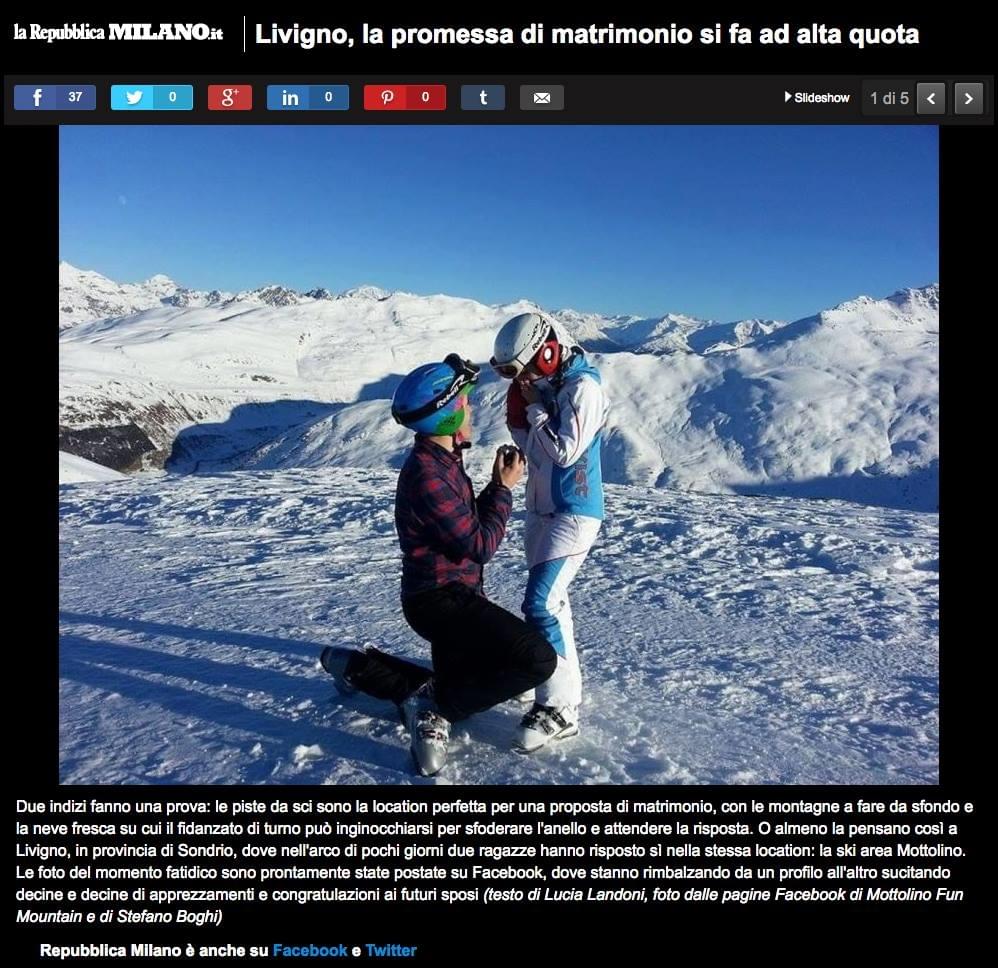 6 – Nine Knights: the nine riders saga closes with a bang
This one would deserve a separate chapter, so we prefer to let the video published at the bottom of the page speak for us. The Nine Knights winter edition has presented, for the first time, snowboarders together with freeskiers (including Sochi Olympic medalist Sage Kotsenburg). At Mottolino they gave life to a week long great show on the 3 castles entirely built of snow. The highlights of the event were the night show with a never seen before audience and the final contest. The Nine Knights saga ended in September with the summer event thus closing another chapter of Mottolino events… who knows which new event will come next!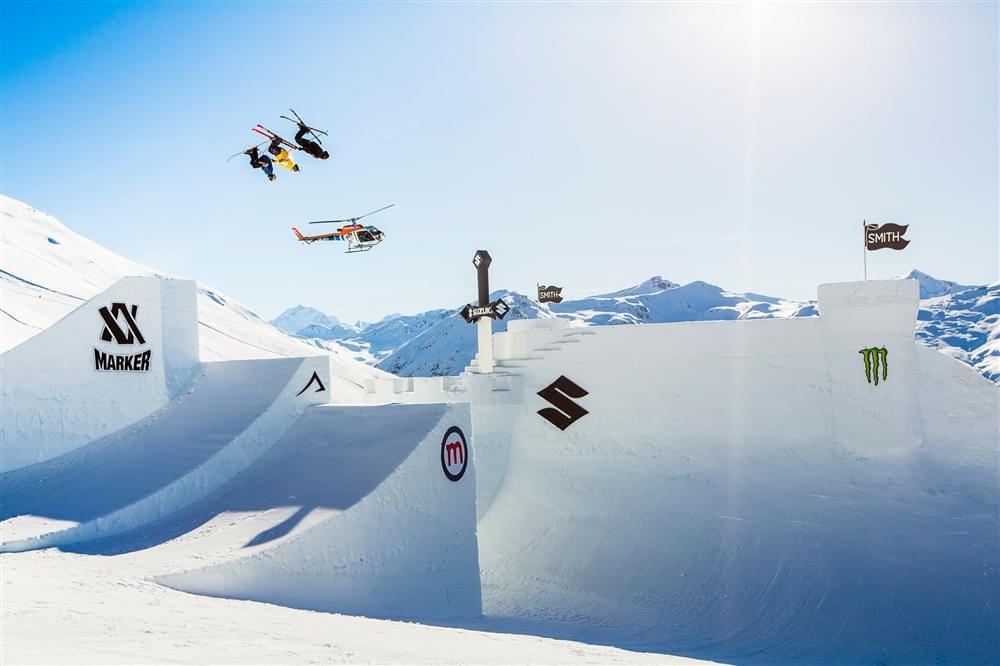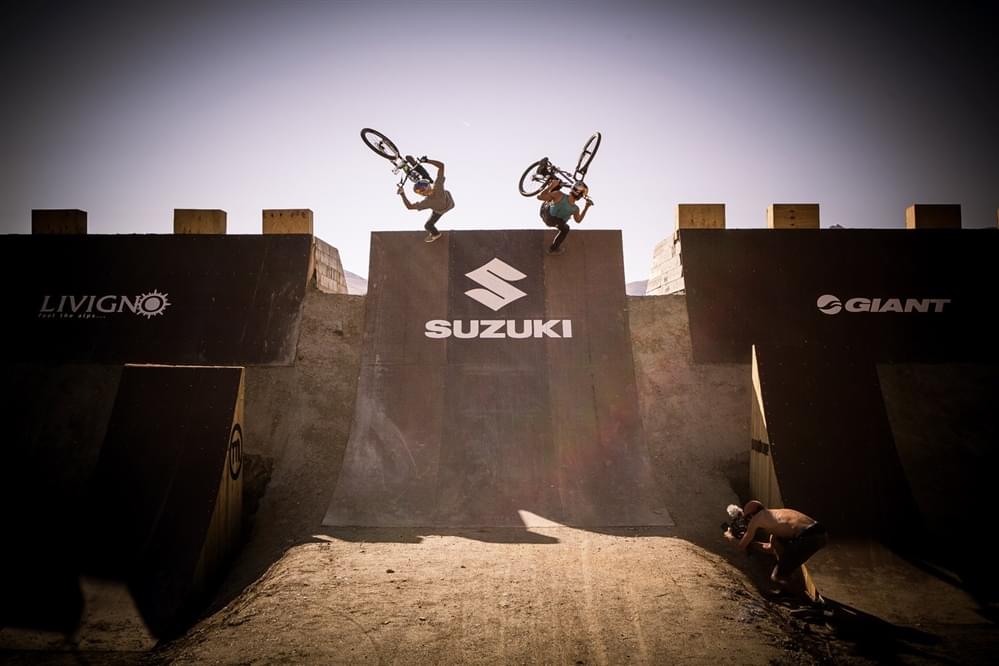 7 – Mottolino writes history with the first ever quad cork in the World
Just a few days after the end of the ski&snowboard Nine Knights, Mottolino was back in the spotlight. The British snowboarder
Billy Morgan
made the dream of his main sponsor Red Bull come true with the first quad cork in the World closed at Mottolino. A never seen before trick which in a few hours got viral even displayed on the
most important newspapers in the World
such as Time, CNN, BBC, Washington Post and many others.
Click here
to read the story, or
here
to read the news on the main newspapers or watch the featuring
video
in the gallery below.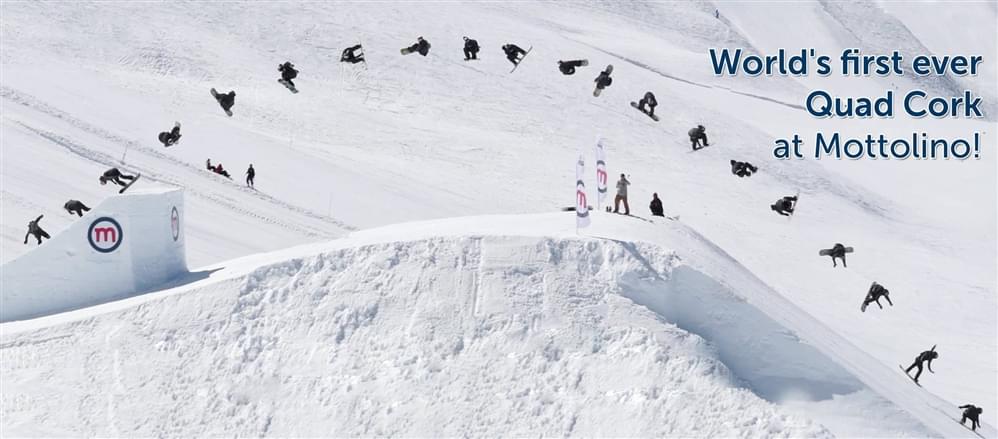 8 – Vittorio Brumotti at Mottolino bike park … with a road bike
Yes, you read it right! The 10 times World record man all recognized by the Guinness Book of Records, has spent most of his summer in Livigno and among several craziness he has also tried some of the structures in the
Mottolino bike park
on his road bike… the video of his tricks was released a few days later and had over 500,000 views.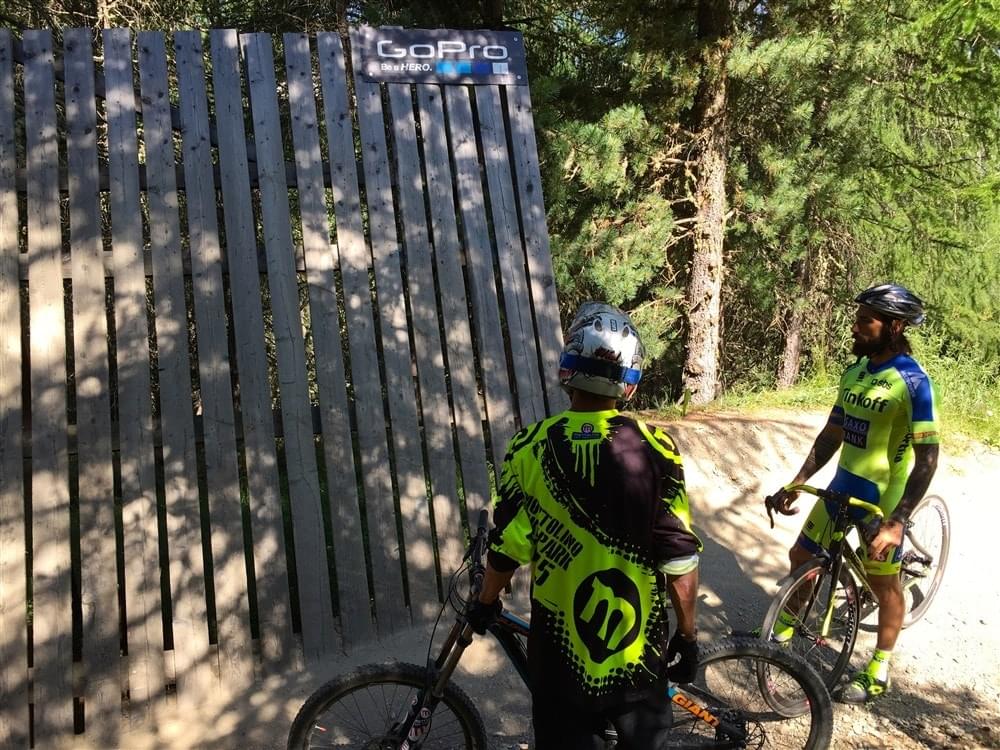 9 – Welcome to MottolinoGO, the Fun Mountain newborn booking portal
In July best wishes to Mottolino for the newborn
MottolinoGO
: a brand new booking portal where you can find all the coolest and fun experiences to live in Livigno. Highlight of the portal are the not to miss packages: several solutions assembling together different products to forget about the stress of organizing your holiday.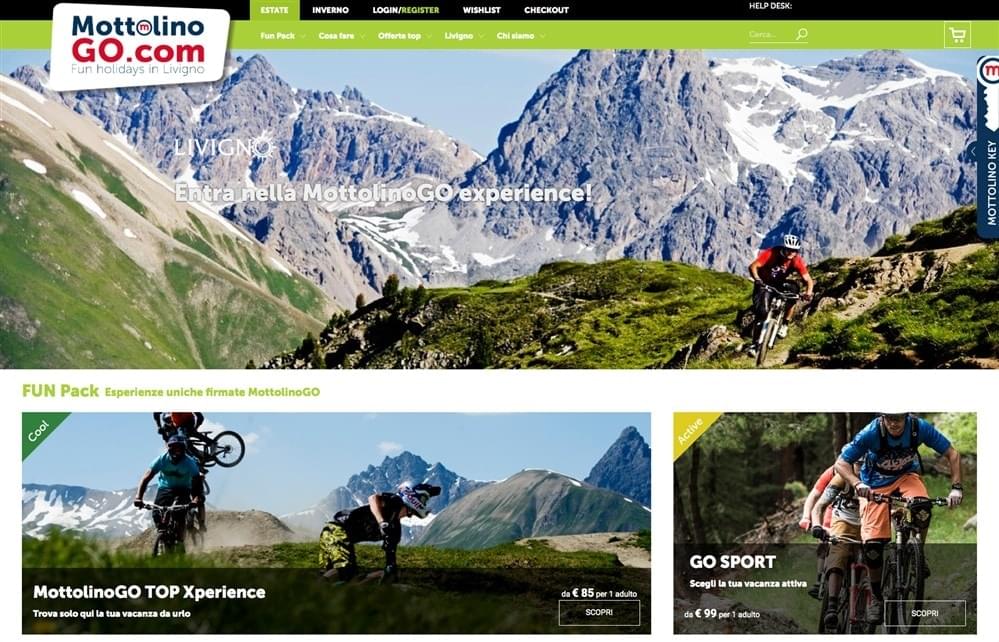 10 – Bike park and Larix Park larger and larger: new trails and new structures
In early June the adventure park Larix Park, devoted to 3 to 99 years old fun opened a new course entirely made of pulleys as well as larger and new areas for the younger children.
In the midst of summer another novelty arrived at Mottolino. This time it's located within the woods of the Fun Mountain and it's called Sic58: it's a new downhill trail devoted to our more experienced bikers and tested by pro- champions such as Martin Söderström and Geoff Gulevich. But that's not it! The trail will be extended further during the next spring 😉
10 + 1 – Mottolino Freestyle #theTeam: a new project full of passion and love for freeskiing
We couldn't end the year in a better way so between November and December, we officially presented the new
Mottolino Freestyle #theTeam
. Actually the whole thing started a few months before, but it was made official only at Modena Skipass exhibition. This new adventure is about
three guys all of them fans of freeskiing
, two coaches, one team manager and an actitude trainer who are building together a real freestyle team rich in ambition for the future. Find out everything by taking a look at the
dedicated page on our website
.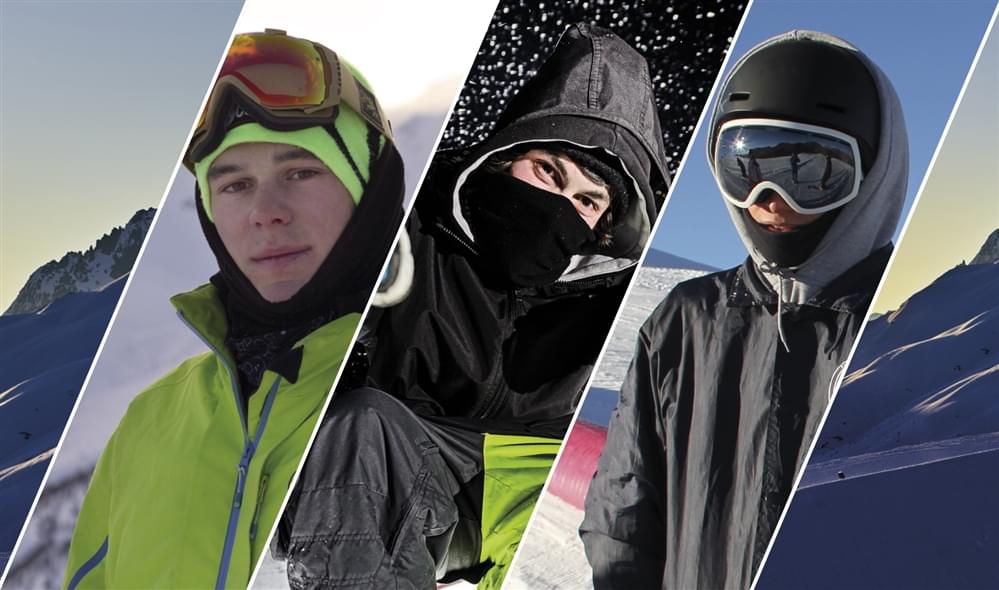 So, what do you think about this? We believe 2015 had been a real hit and fun never missed but we are confident that this new year will be no different… and now we are curious. Let us know in the comments here below or on our Facebook page which one, in your opinion, was the best Mottolino hit among those mentioned above 😉